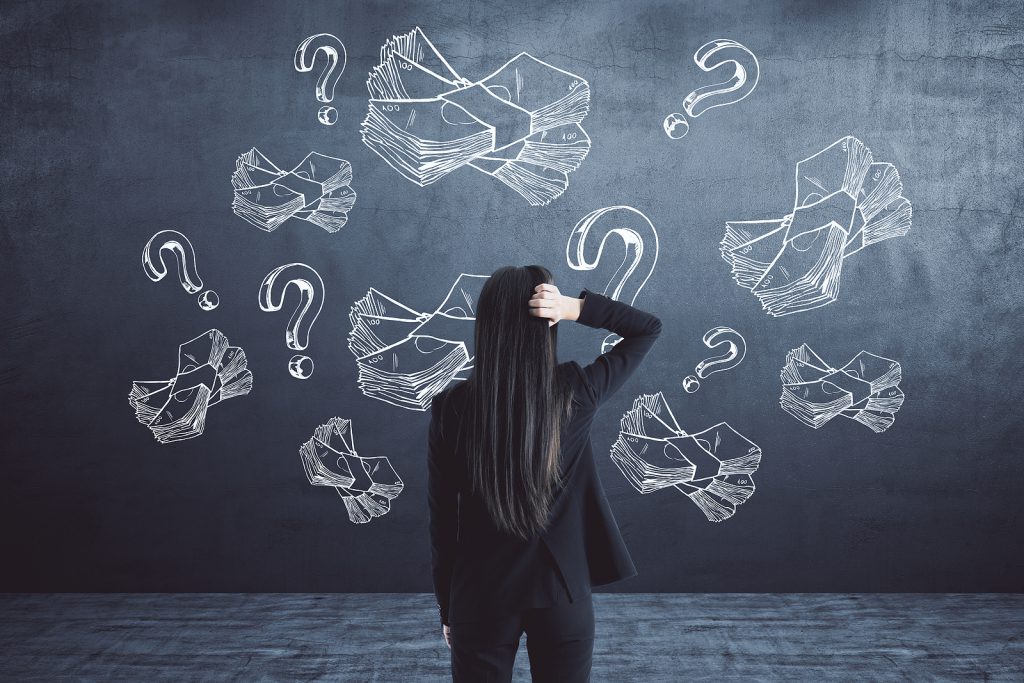 Over the last few years, we've received hundreds of credit and debt questions from our readers and they often have similar themes. What is the best way to pay off debt? When does it make sense to pay off a debt already on my credit report? How can I improve my credit score? How can I reach my goal of homeownership? So, we creates a place where you can access the answers to your top questions.
Paying your debts in full is always the best way to go if you have the money. The debts won't just go away, and collectors can be very persistent trying to collect those debts. Before you make any payments, you need to verify that your debts and debt collectors are legitimate. You should ask both collection agencies for a written debt validation. Under the Fair Debt Collection Practices Act, you are granted protections against collectors, so it's important that you keep track of your communications with the collectors in writing.
The most important factor influencing your score is your account history, which includes your record of payments. Even after you pay your collections, you will still be dealing with their negative effects for a while. The good news is that their negative impact lessens over time, making it crucial that you continue to make timely payments on your credit card and student loans.
The short answer: You are typically not required to close your accounts if you get a new loan to consolidate your debts. Traditional debt consolidation involves getting a new loan with a lower interest rate to pay off your debts, like credit cards and collections. If you use a consolidation loan to pay off your credit cards, you don't have to close them, and you can certainly use those funds to pay your collections.
The first thing you have to do is prepare to respond to the lawsuit within the specified time frame. It's not always easy to do this on your own, so you may want to consult an attorney for assistance. Attorneys usually offer free consultations, and if you are low-income, you can get low cost or free help through your local Legal Aid.
There several things that you can do to influence how your score is affected while you pay your debts. Keep in mind whatever strategy you choose will affect your credit. How much each specific action will affect your score negatively or positively depends on your current credit report and your history. So, before you decide, consider your current financial situation and determine how much you can pay on these cards.
Your credit score is calculated using data reported by your creditors to the credit bureaus. This data includes details about your financial behavior, such as credit card usage and payments.
Credit counseling is a service designed to help individuals make a plan for achieving their credit and financial goals through a review of their credit report and monthly budget. This credit counseling service is typically provided by accredited nonprofit organizations and should be offered free of charge. We will discuss credit counseling in much more detail—including exactly how a session works and how it can help you. But first, it is important to understand that you may hear the term "credit counseling" used differently.
Buying a car and a house are some of the most important purchases people make in their lives. Your ability to get both in the same year will depend on your income and your credit. Whenever you apply for a mortgage, your lender will review your credit and calculate your debt-to-income (DTI) ratio to determine if you can afford the house payments. When you apply for a car loan, your credit score drops slightly, and your DTI ratio will increase.
The road to rebuilding your credit is usually a long one and it demands discipline, perseverance, and patience. And I bet that you've been eagerly waiting for your two derogative accounts to fall off. Like your lawyer told you, negative information such as foreclosures and charge-off accounts remain on your credit reports for seven years from the date of the first missed payment. After this cycle is completed, they will automatically fall off.
Creditors or collectors are not allowed to report inaccurate information to your credit reports, and under the Fair Credit Reporting Act, you have a right to have it removed. To do so, you can start a dispute with each one of the credit bureaus, Equifax, Experian, and TransUnion. Your first step is to get copies of your credit reports to submit as part of your dispute process. You can get free copies of your credit reports once every 12 months at Annualcreditreport.com or request them from the credit bureaus for a fee.
If you have credit and debt questions we haven't answered yet, we have expert credit counselors who can. Consider setting up an appointment today by calling either 800-388-2227 or filling out the form at www.nfcc.org/locator.
/