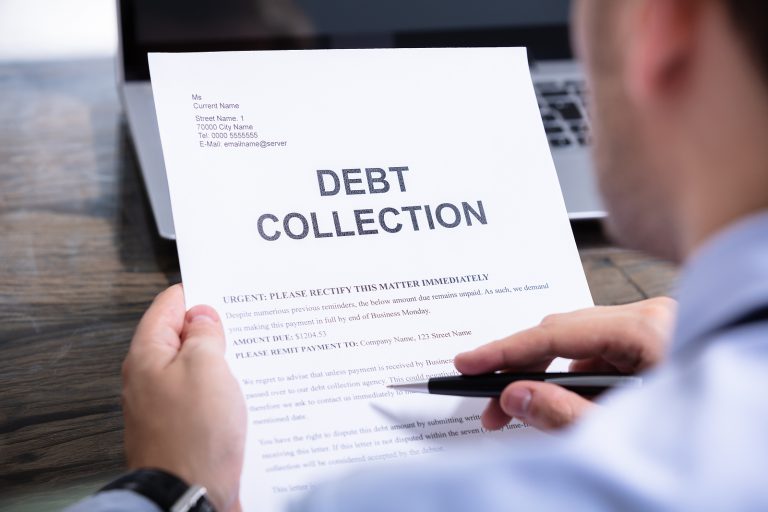 Question: I have an original debt dating back 8 years. I refused to pay the debt due to overcharging my account. A few years ago, my debt was sold to a debt collector, and they are now reporting to credit bureaus as deliquent. We have agreed to terms on the settlement under the conditions they remove it from my credit report completely. They said they will update it as settled.
My question is as follows I read that after 7 years (and 180 days) after the last payment was posted, a debt cannot be reported to my credit report, via original creditor, or the collection agency who bought my debt. If this is true, how can i get this removed? It's only showing up as 4 years on my credit report due to the collection agency reporting the debt.
Dear Reader,
You are correct, charged-off accounts and collections will stay on your credit report for up to seven and a half years after the date of the last reported activity. In this case, it's the date when your account became delinquent. Debt collectors cannot legally re-age an account just because they bought it from the original creditor or another collection agency. The only circumstance in which this could happen is if the collection became current because you resumed payments and then it became delinquent again. If that's not your case and your debt is well over eight years old without any activity during that period, it should not be in your credit report.
Creditors or collectors are not allowed to report inaccurate information to your credit reports, and under the Fair Credit Reporting Act, you have a right to have it removed. To do so, you can start a dispute with each one of the credit bureaus, Equifax, Experian, and TransUnion. Your first step is to get copies of your credit reports to submit as part of your dispute process. You can get free copies of your credit reports once every 12 months at Annualcreditreport.com or request them from the credit bureaus for a fee.
Then, get ready to start the dispute process. You can file your dispute through the credit bureaus' website, over the phone or by mail. The easiest and fastest way is to do it online. Whichever route you go, you will have to provide personal information, a description of the information that needs to be corrected, and documentation to back your claim. In your case, anything that documents the original delinquency date with the original debtor. Credit bureaus have 30 days to investigate your claim and provide you with a written resolution. If your claim is validated, they will also send you a copy of your updated credit report.
If the result is not what you were hoping for, reach out to the collection agency. Ask them to report the accurate delinquency date of your account to the credit bureaus and remove the collection account. You mentioned that they have agreed to report your account as settled, which is different than having it removed from your report. That just means that they are reporting that the account was paid for less than it was owed, which is not great, but it shouldn't matter since the account should not be included in your report. Like the credit bureaus, the collection agency has 30 days to investigate and respond to your dispute.
Most disputes dealing with removing inaccurate information get resolved smoothly. Make sure you follow the steps and provide all the necessary documentation to back your claim. Having a negative account removed from your credit report can give you score a boost and help you get your credit ready to buy a house in the near future. Good luck!
Sincerely, 
Bruce McClary