Ready to connect or learn more about us?
Call us at 800-388-2227
Keeping Renters in Mind
Are you struggling with housing insecurity and the fear of eviction or foreclosure? You're not alone. According to a report issued by The White House in January 2023, over a third of the American population—44 million households—rent their homes. Before the pandemic, well over 2 million eviction filings and roughly 900,000 evictions occurred annually, disproportionately affecting Black women and their children. It's a problem that impacts us all.
With rents continuing to climb in many U.S. markets, more Americans than ever are at risk of eviction and homelessness. It's crucial to address these challenges head-on. That's why the National Foundation for Credit Counseling has partnered with the Wells Fargo Foundation to make a difference in the lives of distressed renters who are also dealing with mounting consumer debt challenges.
Help for Homeowners, Too
Is credit card or other debt making it difficult to pay your mortgage? Home insecurity is often the unintended consequence of an inability to pay mounting credit card debt, student loans or medical debt. But, by working with a nonprofit credit counselor, you can avoid or reduce the risk of foreclosure while tackling debt for good.
Learn how credit counseling can help homeowners here.
Why Choose Nonprofit Credit Counseling?
At the NFCC, we understand that housing stability goes hand in hand with financial education and debt management. Our nonprofit credit counseling services offer a holistic approach to empower consumers with the knowledge and tools they need to prevent eviction or foreclosure. Unlike for-profit credit counseling services, our primary mission is to serve you and your best interests.
Ready to connect or learn more about the program?
The Wells Fargo Foundation: A Leading Force in Housing Stability
Our collaborative efforts with the Wells Fargo Foundation have led to significant strides in promoting housing stability. The Foundation's commitment of $525 million toward affordable homeownership and the availability of affordable rentals demonstrates their dedication to the cause. By joining forces, we're better equipped to address the challenges faced by distressed renters across the nation.
Access to Impactful Approaches
Thanks to the invaluable support from partners like the Wells Fargo Foundation and our extensive network of nonprofit Member Agencies, the NFCC can provide more people with impactful approaches to debt reduction and improved credit standing. Our team of certified credit counselors is ready to work with you one-on-one to develop personalized financial strategies tailored to your unique circumstances.
Featured Post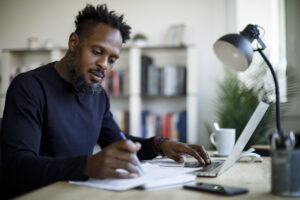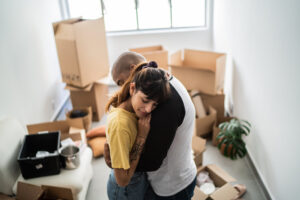 Foreclosure and Credit Counseling
Foreclosure is a term no homeowner wants to hear. It means you've fallen behind on your mortgage payments to the point where the lender…