Keeping You in Command of Your Money
Debt is a common challenge for veterans and military families. Navigating all the twists and turns of the Department of Defense (DoD) and Department of Veterans Affairs (VA) processes doesn't make it any easier. At the NFCC, we help to assess your situation and then create a clear, straightforward plan to defeat your debt.
Take Charge of Your Financial Well-Being
Whether it's debt from credit card or medical bills, learning about the special programs available when purchasing a home, or the worry of maintaining your security clearance—our NFCC Certified Credit Counselors are well-versed in your unique challenges. We are here to serve and empower you on your path to financial health with the best decisions for your individual situation.
Ready to connect or learn more about us?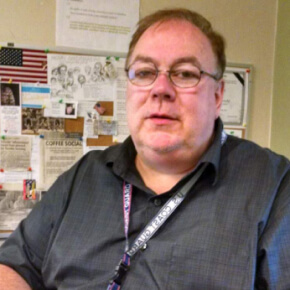 "
For people in recovery, financial wellness is a critical aspect of reintegration into our communities.
"
Steve Hines
Continue Growing and Learning with Us
Sign up for monthly money management tips