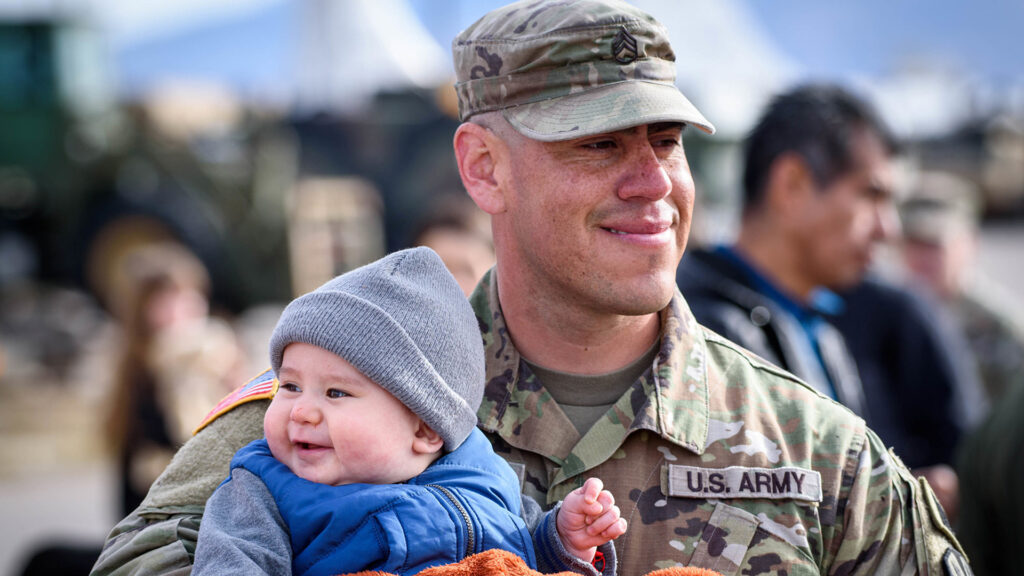 The 15th annual Consumer Financial Literacy Survey conducted by The Harris Poll on behalf of the National Foundation for Credit Counseling (NFCC) and the Wells Fargo Foundation has revealed that military households are experiencing more negative effects of inflation than the general population. According to the survey, the impact of inflation is affecting military households in several ways including difficulty paying monthly bills, missed credit card or loan payments, keeping up with housing payments, and more.
More broadly, the survey found that many military households are struggling to find economic relief and assistance options. In light of inflation in the 12 months before the survey, 19% of military servicemembers, 20% of military spouses, and 11% of the general population have been unable to find economic relief/assistance options that apply to them.
Here are four ways that active duty servicemembers and veterans can find relief when the pressures of inflation lead to financial trouble:
Military Relief Organizations
Army Emergency Relief, Navy-Marine Corps Relief Society, Air Force Aid Society, and Coast Guard Mutual Assistance are all organizations that provide financial assistance to active duty and retired military personnel and their families. They offer interest-free loans and grants for emergency needs such as food, housing, utilities, and medical expenses, as well as education assistance and other support services. These organizations aim to alleviate financial stress for military families during times of need and to provide them with resources to manage their finances effectively.
Help for Unbanked and Underbanked Veterans
The exact number of unbanked or underbanked veterans in the United States is not known, but according to a report by the Federal Deposit Insurance Corporation (FDIC) in 2019, approximately 5.4% of U.S. households, or 7.1 million households, were unbanked. The Veterans Benefits Banking Program (VBBP) is a partnership between the Department of Veterans Affairs (VA) and several financial institutions that aims to help unbanked and underbanked veterans gain access to safe, reliable, and affordable financial services.
Employment Programs for Military Spouses
Military spouse employment organizations such as Hiring Our Heroes, Military Spouse Employment Partnership (MSEP), and Military OneSource offer a range of employment resources and support to military spouses. These resources include job search assistance, resume writing, interview skills training, and networking opportunities with employers who are committed to hiring military spouses. Additionally, these organizations can provide guidance on navigating the challenges of job searching during frequent moves and accessing education and training opportunities to enhance career prospects.
Financial Counseling
Nonprofit credit counseling can be a valuable resource for military families struggling with debt and financial stress. Organizations that are members of the National Foundation for Credit Counseling (NFCC) offer a range of free or low-cost services, including debt management plans, financial education, and budget counseling. Nonprofit credit counseling agencies work with creditors to negotiate lower interest rates, waive fees, and create more manageable payment plans. Military families can benefit from the expertise of trained financial counselors who can provide guidance on managing debt and building a strong financial foundation. Additionally, many nonprofit credit counseling agencies offer specialized services for military families, including financial counseling for veterans and emergency financial assistance programs.
The impact of inflation can be especially hard on military households, who may struggle to find economic relief and assistance options. However, there are resources available to help active duty servicemembers and veterans during times of financial trouble. Military relief organizations, programs for unbanked and underbanked veterans, employment programs for military spouses, and nonprofit credit counseling agencies can all provide valuable support and resources to military families. By taking advantage of these resources, military households can gain access to the financial assistance and guidance they need to weather the challenges of inflation and build a strong financial future.
/