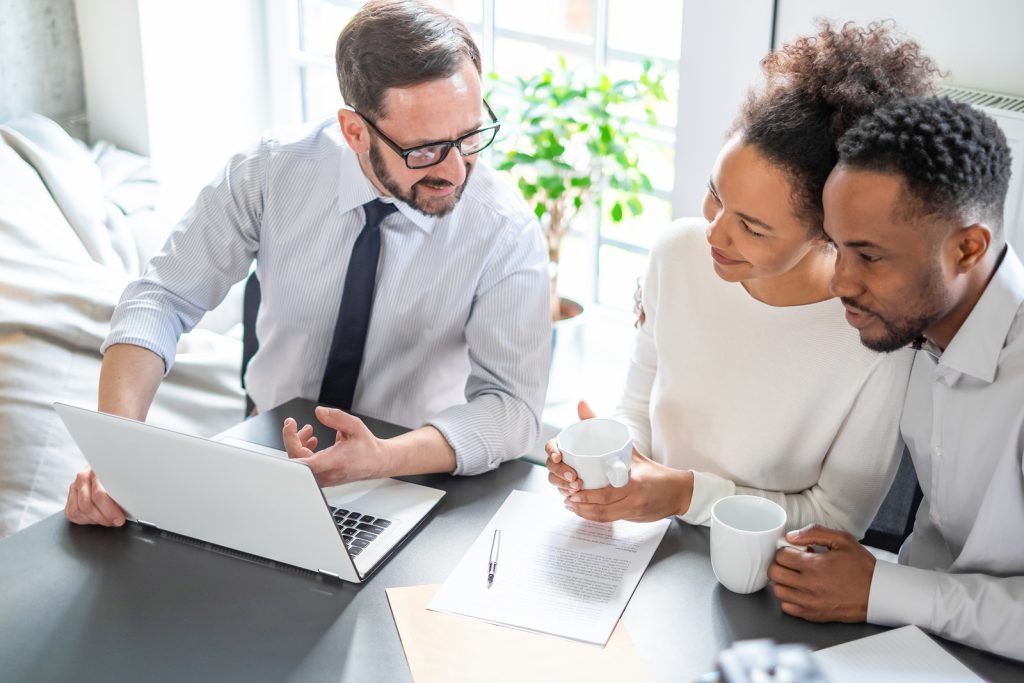 When thinking about a dream home, what do you imagine? Would it be two stories high? Would it have a nice, white brick exterior with four grand pillars in the front? Picking out your dream home can be an exciting time.

But if choosing between a home with just the right amenities or with enough space because of budget, it can turn into a strenuous process quickly. While your dream home should have the things you want in it, it should also be affordable. You could have a big yard with a magnificent pool in the back, but if the mortgage cannot get paid your dream could turn into your biggest nightmare.

To prevent that from happening, we have compiled a list of tips to utilize when deciding how much to spend on a home.
Consider Your Income
We recommend keeping your housing expenses at 30% or less of your monthly net income on your home. That 30% factors in the mortgage price, property taxes and maintenance. For example, you and your spouse make a total of $4,500 a month. Then no more than a monthly investment of $1,350 should go toward your house.
Build an Emergency Fund
Incidents happen. A storm can hit and damage your roof. Or maybe the air-conditioning unit goes bad. You should set funds a side for those unfortunate days. For more tips on how to budget for an emergency fund check out this article.
Think About Your Down Payment
Typically, 20% of the home value is the standard down payment when buying a home. If you are buying a $210,000 home, then your down payment would be $42,000. It isn't suggested to go lower than 20%. If you were to put down less than 20%, a private mortgage insurance (PMI) fee would be tacked along to your initial mortgage cost raising the monthly payments.
Don't Forget the Closing Cost
The closing cost must be made at the same time as your initial down payment. It accosts for about two percent to five percent of the home price. Again, our home price is $210,000. Four percent of $210,000 would be $8,400. With the $8,400 added to the down payment of $42,000, you will need a total of $50,400 ready to purchase the house. Although the closing cost and down payment must be paid simultaneously, they are not the same thing. The closing cost includes taxes, appraisal fees, home inspections, and other fees incurred by the end of the buying transaction.

Purchasing a house can be a strenuous task. It is not a light decision to make. Luckily, the NFCC has an Envisioning Homeownership Program to help people realize their dreams can come true and works to help them buy their first home. Certified counselors will support you through the process and ensure sunny days ahead. Contact an NFCC certified counselor to begin your homeownership journey.
Friday September 27, 2019
/