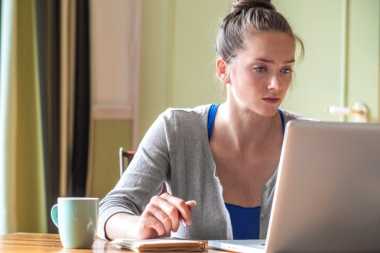 Somewhere in the nebulous realm of part-time jobs and freelance gigs lies the side hustle, a general name for money-making projects you complete in your spare time.

A quick web search can give you literally hundreds of side hustle ideas, from the simple and quick — like taking paid online surveys — to those requiring a little more time and energy, such as becoming an Amazon seller.

But while some side hustles are free to start, others will require a bit of upfront investment — you can't sell products you don't have, after all. Given that many people take up a side hustle to help boost their budgets, finding extra money to invest in starting up a small business side hustle can be a challenge.

Dig into Your Bonus Bucks

If your finances are already budgeted down to the dollar, you'll likely need to dig through the proverbial couch cushions to find your initial investment funds. While this can be literal — it's a rare couch that doesn't have a few cents in its depths — it can also mean finding other sources of extra change.

For example, there may be enough sitting your credit card rewards account to jumpstart a new project. With such a wide array of rewards credit cards on the market these days, it's easier than ever to earn cash back or points year-round that you can later redeem toward your summer side hustle. (Just be sure not to spend beyond your budget just to earn rewards).

Work Your Way Up

Another way to fund a side hustle that requires a little investment may be with, well, another side hustle. While they may not be as immediately profitable, you can start with the free hustles — like joining Task Rabbit or Fiverr to complete odd jobs, for instance — and save up your earnings. You can then reinvest those funds into a side hustle with more profit potential.

Finance with Zero Interest

If you absolutely insist on financing your summer side hustle, be smart about it; don't take on a high-interest loan or charge it to a credit card with a large APR. The point of a side hustle is to make money, not to accrue debt and interest fees.

To avoid interest, you can consider obtaining your side hustle startup funds from a friend or family member who will offer you a no-interest loan (but be sure to pay them back!). Alternatively, if you have at least good credit — which FICO considers to be a score above 670 — you may qualify for a credit card that will offer 0% interest on new purchases for a year or more, giving you time to pay off your investment.

If you're going to finance, be careful not to take on more debt than you can repay, with or without income from your side hustle. There's no guarantee your hustle will be profitable, so have a contingency plan in place for covering your debt if the venture doesn't go as planned.

Hustle Your Way to a Better Financial Future

The modern economy has a wide range of ways to make money, with the traditional nine-to-five job only one of the many ways to make a buck. Even if you have a full-time job, freelance and side hustle gigs are a good way to earn wealth and accrue savings.

While many small business side hustles will require a bit of upfront investment, there are a number of ways to put together the funds to start a successful side hustle. Of course, don't discount the free hustles entirely; there are plenty of blogs and forums of people who have turned dime-a-dozen side hustles into profitable ventures.

Byline: Ashley Dull is the Finance Editor at Digital Brands, Inc., where she oversees content published on CardRates.com and BadCredit.org. Ashley works closely with experts and industry leaders in every sector of finance to develop authoritative guides, news and advice articles with regards to audience interest. 
*Views expressed are the personal views of the author, and do not necessarily represent the views of the National Foundation for Credit Counseling, its employees, its members, or its clients.
/