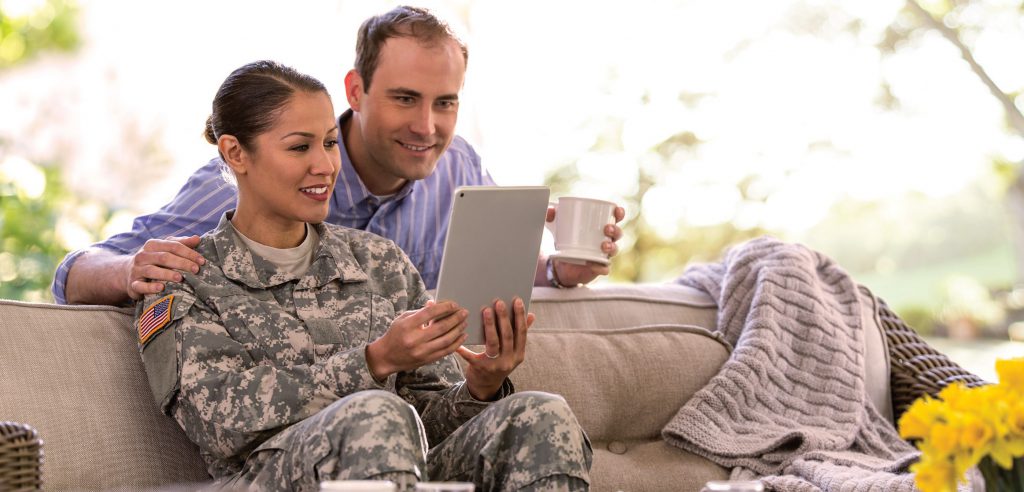 Learn about homebuying, credit management, budgeting and saving Nov. 4-6.
Earlier this year NFCC released results from its 2019 Military Financial Readiness Survey, which was sponsored by Wells Fargo, and found that:
Nearly 9 in 10 active service members and 84% of spouses or partners have worries about personal finances;
More are worried about meeting basic household needs and debt payments than five years ago;
Nearly a third of active service members are concerned about how their finances will affect their future in the military;
About half say they have had to get a job/second job for additional income — and they're turning to the gig economy.
These findings are a clear indication that we need to continue supporting military communities on the path to financial health.
That's why we will again be offering a series of free financial education webinars specifically designed for veterans, service members and their families. These interactive online workshops take less than an hour and include the opportunity for participants to have questions answered by a Wells Fargo trusted advisor. Advanced registration is required. Click here to register and enter the access code noted below.
Homebuying: Monday, Nov. 4 at 4 p.m. Central Time

Access Code: Mil1stHome
Buying a home may be one of the most important financial decisions you can make. During this session, you will learn about the steps in the home buying process, how to identify the costs associated with buying a home, and types of financing available, including the VA Home Loan Guaranty Program.
Budgeting & Saving: Tuesday, Nov. 5 at 4 p.m. Central Time

Access Code: MilBudget
Make the most of the money you have by saving more, creating a spending plan, and being a smart shopper.
Get Smart About Credit: Wednesday, Nov. 6 at 4 p.m. Central Time

Access Code: MilCredit
It's never too early or too late to learn the money skills you need for life, and one of the most important things everyone needs to know is how to better manage credit. Learn how to manage credit cards, the factors that go into your credit score, the benefits and risks of using credit, and more.

In addition to the webinars, Wells Fargo has donated more than $170 million to support military members, veterans and their families through sustainable housing initiatives, career transition programs and financial education tools. This commitment includes providing more than 400 homes—valued at over $60 million—to veterans in all 50 states.
With Veterans Day right around the corner, we invite you to take a moment and thank the military and veteran community for their sacrifices. We know we will.
/