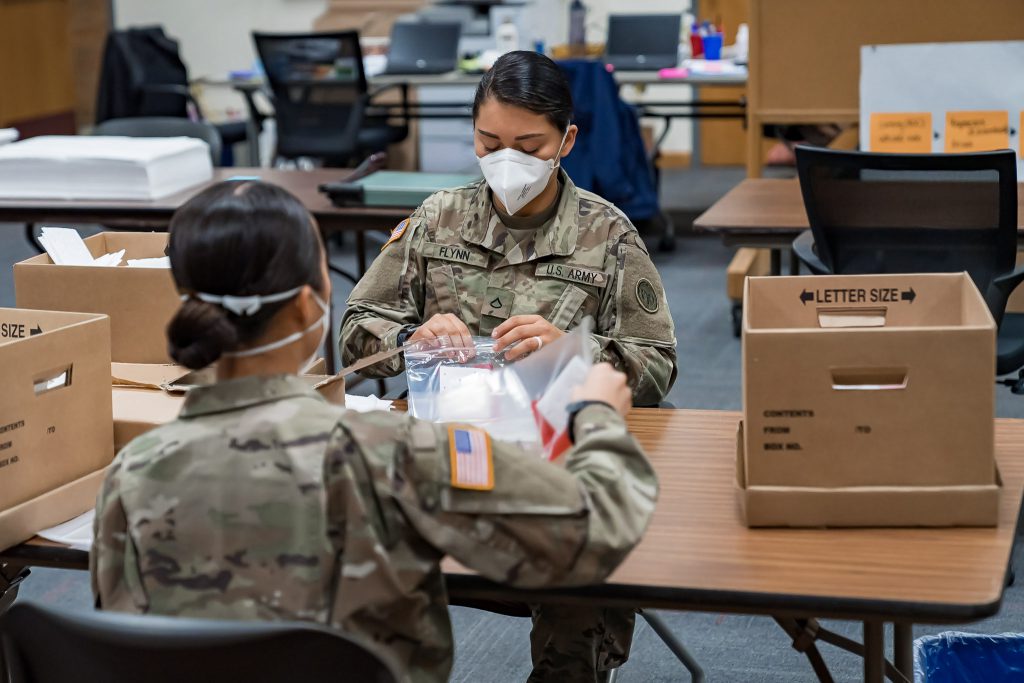 The COVID-19 pandemic has created panic, confusion, and economic uncertainty. These challenges can impact military families in unique ways, and military families may not know where to turn for help. Fortunately, there are resources dedicated specifically to service members, veterans, and their families. Here are some programs and service providers that can help those who are serving or have served navigate this difficult time.

Financial Assistance
If COVID-19 is having an economic impact on you and your family, consider these options.

Relief Organizations
A good starting point would be your branch's relief organization. These include Army Emergency Relief, the Air Force Aid Society, the Navy-Marine Corps Relief Society and Coast Guard Mutual Assistance.

Other Military-Focused Efforts
The Red Cross works in conjunction with military relief societies to provide financial assistance. Active duty and their immediate family members and veterans and their spouses are eligible. Call 1-877-272-7337, and have this documentation available, to get started.

Operation Homefront is providing a Critical Financial Assistance program. The eligibility requirements are fairly broad.  Similarly, the Gary Sinise Foundation has launched "Emergency Covid-19 Combat Service," a campaign providing financial assistance to service members, veterans, first responders, and healthcare workers and their families. You can apply here.

PenFed Foundation has a dedicated COVID-19 relief fund. After receiving over 6,000 applications in four days, the program is closed. But you may want to check in for updates in case the program opens again. The Wounded Warrior Project also has a COVID-19 Relief Program, available to certain qualified members who were registered prior to April 8 and face a financial hardship.

State Grants
Some states have provided for grants to veterans or service members. If you live in Indiana or Minnesota, you may be eligible. In other states, you will want to be on the lookout for any similar programs that may be created or expanded in response to COVID-19.

Housing Concerns
If you are concerned about your housing, be sure to familiarize yourself with the moratoriums under the CARES Act and state laws, which limit evictions for tenants and provide mortgage forbearance for homeowners. VA loans are covered under the CARES Act's forbearance provision.

Additional Financial Help
NFCC-member agencies are experts at helping military families create sustainable budgets and pay off debts more efficiently and with fewer fees through a debt management program. See how the NFCC can help military families to learn more.

Other Important Resources
Financial assistance is important, but the pandemic has created many other needs. Here are some additional resources that may be helpful.

Food Insecurity
If you are having difficulty ensuring your family has consistent access to food, consider the options listed by Military Family Advisory Network (MFAN). The links provided by MFAN should help point you in the right direction to find food resources locally.
Education

If you suddenly have children at home instead of at school, meaning they have less access to teachers and tutors, Tutor.com may be able to help. They offer free tutoring and homework help to students in subjects from kindergarten to college level. In April, the Department of Defense expanded eligibility for this free benefit to include "all DoD service members, civilian personnel, and all dependent family members (kindergarten-college/adult)."

Another helpful resource is the Morale, Welfare and Recreation Digital Library, which provides educational resources and entertainment for the whole family.

Mental Health
This crisis can take a toll on mental health. There are several resources available to help, including Military One Source's nonmedical counseling, Headstrong, Vets 4 Warriors, and Veterans Crisis Line.

Bottom Line
As you can see, there are many services available to help during this time. You and your family have served, and these organizations, including the NFCC, will do all they can to serve you now, during this unprecedented and challenging period. This article is not an exhaustive list of every resource available, but should be a helpful starting point.

If you have specific concerns about your personal finances and need a plan to pay off high interest credit card debt, consider working with an NFCC-certified credit counseling agency with specific experience with helping military families.

/