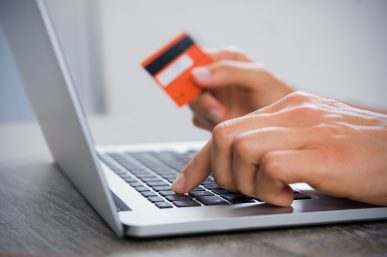 The credit bureaus are agencies that collect, keep, and maintain consumer's financial information. They also share and distribute this information in the form of credit reports. There are several credit bureaus or consumer reporting agencies in the U.S., but the most well-known are Equifax, Experian, and TransUnion. These agencies collect and receive information from credit card companies, lenders, collection agencies, and other businesses who have pre-arranged business relations with them.
Credit bureaus keep detailed information about your credit behavior and interactions with lenders and other financial institutions, such as your payment history, your available credit, your debt, any loans or mortgages, and even if you are asking for new credit. In addition to your financial and credit history, they also gather certain public and personal information about you. The public information collected about you shows any bankruptcies you've had in the past, property tax liens, child support arrears, etc. And about your uniquely identifying information, they keep details about your name, birth date, social security number, employers and, in some cases, your current and past home addresses and phone numbers. It does not include, however, any information about bank accounts, criminal records, medical history, race, religion, marital status or lifestyle.
To protect consumers' rights and establish boundaries for credit bureaus, the federal government regulates the type of information credit bureaus can include in your report and for how long they can keep it. Under the Fair Credit Reporting Act (FCRA) you have the right to know what information is included in your report at any time, and you can dispute any incomplete or inaccurate information you find. You can get a free copy of your report from each one of the credit bureaus through AnnualCreditReport.com, or you can purchase them directly from the credit bureaus. You may be eligible to get a free report from the bureaus if you meet some pre-established criteria. This includes receiving public assistance, being denied new credit, becoming a victim of identity theft or if you are unemployed, but applying to a new job in the next 60 days. These agencies have a responsibility to protect consumer privacy as well. The credit bureaus give you recourses to freeze your credit in case of identity theft and to limit file-sharing without your consent.
Credit bureaus are also responsible for generating your credit score. As you know, your credit score is a three-digit number that it is used by lenders to determine your creditworthiness. In other words, it is used to determine if and how much they will lend you based on how good you've been at repaying your debts to previous lenders. This score is calculated using a special formula based on the data in your file. Since the credit bureaus don't necessarily share information with each other, it's possible to have different scores with each bureau.
As an informed consumer, you should monitor your credit report annually to make sure your information is correct and if necessary, dispute any inaccuracies. Most credit bureaus try to make it easy for consumers to understand how credit works, how the score is calculated, and how they can correct inaccurate information. They usually have plenty of useful, educational information on their blogs and websites. The credit reports they generate are also reasonably easy to read and understand. If you would like a more personalized and educational approach to learning about your credit and reading your report, you may benefit from talking to a certified credit counselor from an NFCC-member agency. Counselors can help you not only interpret what's in your credit report but also get a solid understanding of how credit works. They are ready and waiting. It is never too early to start learning about your credit.
Tuesday November 21, 2017
/