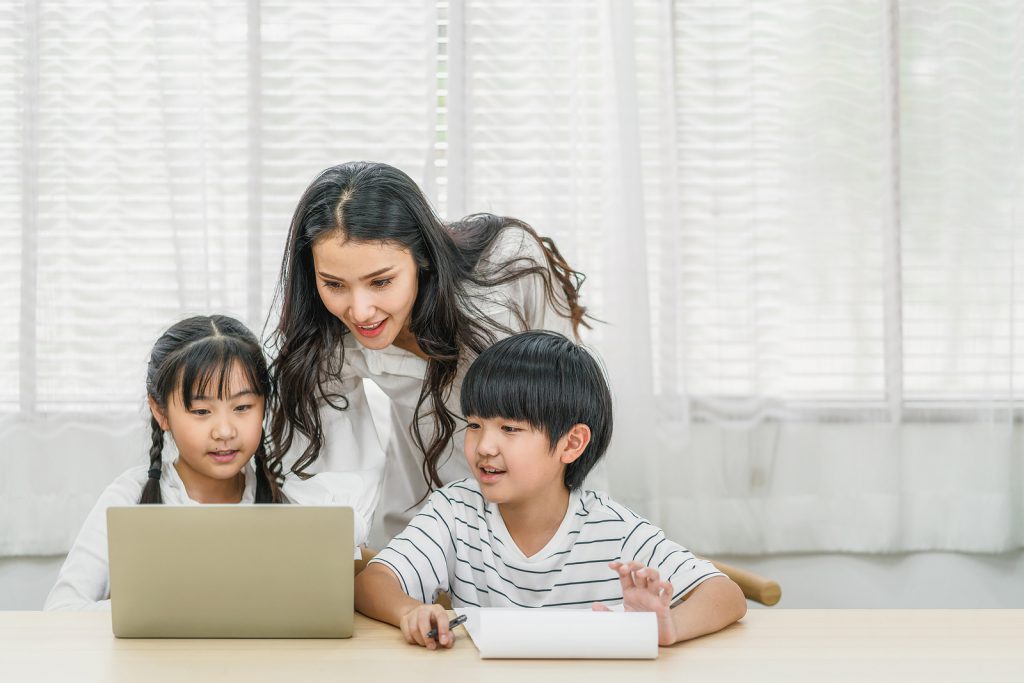 Many school districts across the country are starting the school year with remote learning (also known as virtual or distance learning). For some, it is the only option, while others are using a hybrid approach combining remote and in-person classes. Parents whose children will be learning from home this semester may encounter increased costs as a result, as families shift routines around to accommodate this new reality. Here are some budget items that could increase for many families this fall.
Higher Internet Speeds
With kids at home using the Internet for a large portion of the day, you might consider increasing your bandwidth. If one or both parents are working from home, then this may be even more important. Consider that you may need to increase your Internet subscription to the next level, and plan accordingly for that cost. Before you pay for an upgrade, it is probably a good idea to test your current subscription first with everyone working at the same time to make sure you really need to increase your speed. The differences between speeds are not always noticeable or worth it, so make sure that you really get extra value if you pay for it.
Laptop or Other Device
Your child will need an appropriate device for virtual learning. Schools are handling this differently. Maybe your child will receive a free loaner laptop (you should definitely consider this option if possible), or maybe you will need to provide one that meets basic requirements. If the latter case applies to you, check out this guide on buying a laptop for remote learning. This may only set you back around $300 per child, but that certainly adds up quickly for a large family. You might consider looking at the used marketplace if you can find a deal on a laptop that has been properly cared for, minimally used, and still meets the system requirements.
Private Sports Leagues and Sports Equipment
If your kids are into sports, they may have limited options at school right now. Instead, they may be interested in joining a private sports league or refining their skills at home. The CDC has issued guidance for playing sports, so you might consider recreational leagues if you determine that playing in a group is an acceptable level of risk. As an alternative, you might consider getting the equipment necessary for lots of practice time at home, allowing your kids to do drills and work on the fundamentals of their sport. Either way, be sure to account for the costs in your budget.
Content Subscriptions or other Extracurricular Services
Like with sports, your kids may be accustomed to extracurricular activities at school like band, or their favorite club. To help them continue exploring a new area of interest, you may need to spend money on a service. This could be a subscription to additional educational resources beyond what the school is providing, or it could be one-on-one lessons either in someone's home or remotely via webcam. There are lots of options here. Be sure to shop around and look for an option that is sustainable for your budget throughout the school year.
And, be sure to check out the many free online educational resources. Here is a great list of resources by subject matter.
Food
When your kids are in school, you are probably used to a set routine regarding their meals. Thankfully, many school districts have been able to send meals to kids during the pandemic, giving priority to the children most in need. But your food costs may still increase. If you aren't getting meals from school anymore, you might find that making meals at home is more expensive (though with careful planning and a good routine, you may be able to bring the cost down). Also, you may just find that your kids eat more at home than they did at school. This is a good opportunity both to discuss healthy eating habits with your kids and revisit your grocery budget.
Utilities
Like with Internet, other utilities are going to be used more with more people in the home. It will be hard to estimate just how much these expenses will increase. Keep an eye on your statements and compare each month to the same time last year in order to gauge how much more you are using. This will allow you to better predict the costs moving forward.
Sitter or Nanny
You may be able to get away without hiring a sitter or nanny to help with your children. But if all the parents are working, from home or otherwise, you may need some help taking care of the kids and supervising their work during the school day. People are handling this in many different ways. Some organizations are providing full-day care for students. Other families are electing to share child supervision responsibilities in small groups or "pods." You will need to think through the decision that is right for you.
Particularly in the case of hiring a nanny or sitter, be sure to research the market price in your area so you do not overpay. Talk to friends and family to see what others are paying for similar services, and review online ads to see the going rate.
Your Regular Costs Are Still There
These are some of the new costs that might pop up while your child is learning from home. And, unfortunately, these will be on top of your other regular bills and expenses. If these extra expenses put you in a bind and cause you to struggle with your credit card bills, consider reaching out to a credit counselor. A counselor can help you make a plan to meet your responsibilities every month, even with these additional costs.
/