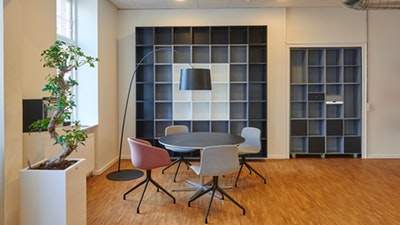 Your first office lease represents an important step for your growing business. It marks a significant milestone you should celebrate, a culmination of the hours you've spent hard at work. You've shown a commitment to your ideas, a dedication to your employees, and now, your time and effort have paid off.
That said, a commercial lease may not look like the kind of lease you're familiar with. It has industry-specific terminology and language which isn't always easy to understand. Of course, you can't afford to misunderstand a detail of your agreement, and you should feel secure before you move forward with signing anything.
So what terms should you study before meeting with a potential landlord? How should you approach the subject of your first commercial lease? We'll simplify the issue, walking you through everything you need to know about the terms you should keep in mind throughout your negotiations.
1. Gross Lease
The landlord agrees to pay for all ordinary expenses, which include utilities, repair, insurance and occasionally property taxes. While it's an appealing prospect, this type of lease is often costlier, as it includes more items than other kinds of commercial leases.
2. Net Lease
A net lease includes the square footage costs, common area maintenance costs and all other expenses related to ownership. As for what these ownership expenses entail, your landlord will take care of utilities, repair and insurance, as well as property taxes.
3. Double Net Lease
Similar to a net lease, a double net lease includes both taxes and insurance. Concerning the differences, a double net lease also covers maintenance expenses beyond the common area maintenance costs involved in a net lease — essential to consider as you continue.
4. Triple Net Lease
A triple net lease includes all taxes, insurance and maintenance in your monthly payment. As a general rule, if you're working within the limitations of a tight budget, you can negotiate for a lower monthly rate with a longer lease term. It's just one of many useful tips when leasing office space.
5. Fully Serviced Lease
With a fully serviced lease, your rental payment includes utilities, maintenance, lawn services and snow removal. The landlord pays these fees and then passes them along to you, the tenant. Keep in mind the landlord may charge you more than they pay for the services.
6. Common Area Maintenance
Common area maintenance, or CAM, refers to the costs for areas in a building you don't directly lease, but are a collective responsibility. These areas include restrooms, hallways, stairways and walkways. When calculating lease payments, most lessors add CAM costs to square footage.
7. Exclusivity Provision
An exclusivity provision prevents another tenant from using the building in a certain way. As an example, if you're in retail, it keeps a competitor from opening a store in the same complex. Of course, this provision may or may not seem relevant to your specific business, but it's something to evaluate when renting a commercial space.
8. Tenant Improvements
Also known as a build-out, or leasehold improvements, this term refers to changes which make a property usable for a tenant. These changes might include the destruction of a wall, electrical or lighting modifications, the addition of a room or other adjustments to make the space suitable for your needs.
9. Inventory Liens
This term refers to the state of your inventory if your business doesn't succeed. In a worst-case scenario, a landlord may have an automatic or senior lien on your inventory if your company goes under. That said, inventory liens only apply if you keep inventory, and they vary by state law and lease terms.
Take Time to Research and Prepare
As you enter a negotiation with a potential landlord, keep the nine terms above in mind. You'll feel far more comfortable signing a commercial lease when you know exactly what the contract entails. Once you learn commercial real estate terminology, you can continue with confidence knowing you took time to research and prepare.
By Holly Welles, Real Estate Writer, The Estate Update
/