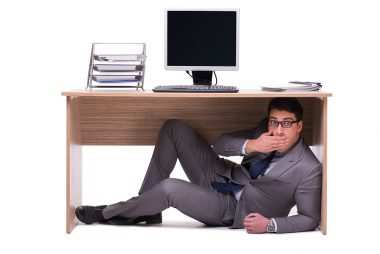 Owning a business comes with an endless stream of expenses such as inventory and office rent. But operating a company may also include items you never considered as potential or necessary costs. Although 80 percent of small business owners in TD Bank's 2017 Small Business Month Survey expressed confidence in managing their businesses' finances, these hidden costs can add up and put a dent in income if not properly managed.
Among the top most overlooked expenses in business operations:

Business licenses and permits

Proper licensing and permitting, which could be a one-time or an annual expense, can be critical to keeping your doors open. Some fields such as real estate typically require professional designations to practice, while many others involve filing for a local or state business license. Owners also could have expenditures to set up a LLC, S-Corp or other legal structure for their business.
Self-employment taxes

A majority of business owners owe an annual tax bill – sometimes of several thousand dollars – to cover self-employment taxes and Social Security and Medicare taxes. Business owners can also incur additional tax costs if deductions are overlooked or misapplied. Consulting with a licensed tax professional can help prevent missteps, while outsourcing payroll functions can ensure compliance and free up hours spent processing payroll.
Professional fees

Being consumed by tasks like payroll or tax prep takes time away from working with customers or networking. While fees for accountants, attorneys and more can cost a couple hundred dollars per hour, turning over tasks to professionals can save on costly blunders later. According to TD's survey, just 25 percent of business owners have a dedicated banker or financial planner, meaning the majority are missing out on strategic insights. Talking with your banker is a good start – his or her insights are free.
Continued learning

While running a business naturally brings opportunities to learn on the job, expanding your occupational and industry knowledge usually means investing in ongoing education. These expenses vary greatly, from high-dollar industry conferences to purchasing business resource books. Learning skills doesn't always have to have a high price, though; some organizations such as the NFCC and financial institutions offer low- or no-cost seminars for small business owners.
Bad credit score

Carrying a poor credit score could be costly when you want to expand. A business credit score is typically used — along with debt-to-income ratios — to make lending decisions. Paying bills on time and not taking out too much debt will boost a score and make a business a more attractive loan candidate, which can lead to better interest rates and terms on loans. Be aware that your personal credit score also comprises a large portion of your business credit score, so missteps in your personal finances could impact your business.
Small business ownership is a costly endeavor, but your vision doesn't have to be derailed by unanticipated expenses. With a little research and planning, small business owners can manage these "hidden costs" and stay on track with their budget.
About the Author: Jay DesMarteau is the Head of Commercial Specialty Segments for TD Bank. 

/