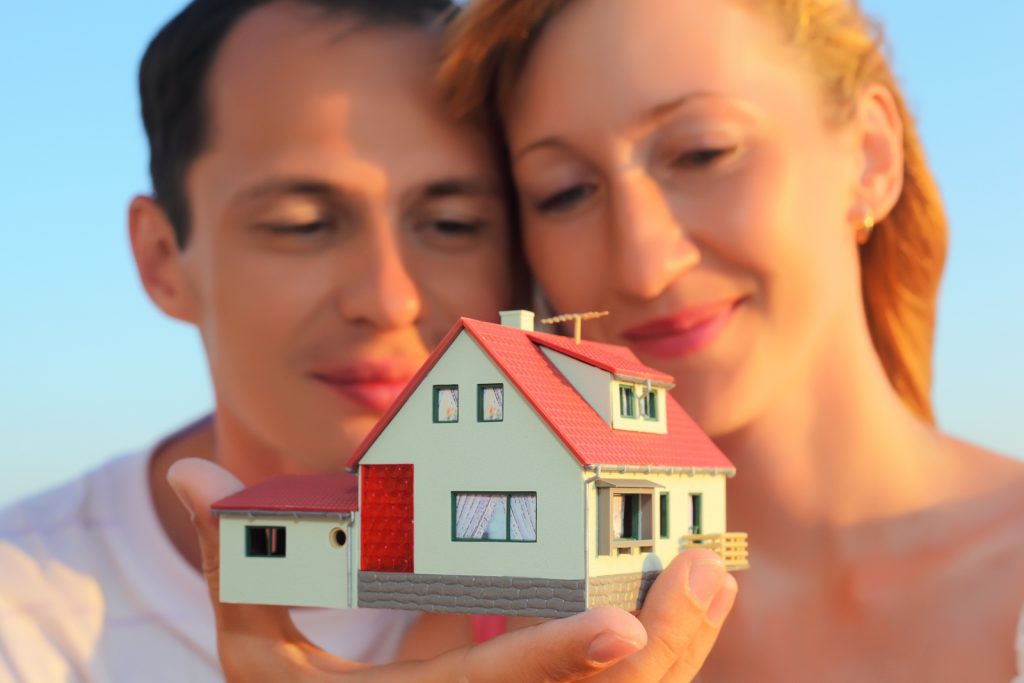 Where we choose to live can be influenced by a whole host of factors. We might have family in a particular area. We might want to enjoy the endless cultural activities typically found in a big city, or crave the wide-open spaces of rural areas. We might opt to live close to work or in a particular school district.
If you're looking for a new place to live, you probably already know to ask about the housing market, crime statistics and school performance.
But if you're especially concerned with finding an affordable home, there are a few lesser-known questions you can ask that will help you dig a little deeper. You might discover a hidden gem of a neighborhood or uncover unexpected costs that have you heading for the hills — or at least a different city.
Here are seven questions you can ask to make homeownership costs more affordable:
1. What are the typical housing costs in this area?
This question is especially critical if you're debating between renting or buying. Although renting might seem cheaper on the surface (and certainly simpler if you don't want to maintain a home), it might be more expensive than you think.
For example, ValuePenguin performed an analysis of housing costs in Texas, and it revealed a few surprises. In three cities, it is actually more expensive to rent than to buy. In Midland, the average monthly cost of owning a home is $1,071, which is $72 less per month than the average cost of renting a home. This adds up to a difference of more than $800 per year.
2. Are lenders offering buyer incentives in this area?
If you are looking at buying a home, a good question to ask your lender or your agent is whether lenders are offering any buyer incentives for the area. Jennifer Okhovat, a real estate agent in the Los Angeles area, offered the example of Inglewood, Calif. Certain banks are willing to cover up to $7,000 of closing costs on behalf of a qualified borrower, she said.
3. Do I qualify for any special housing programs here?
States typically offer first-time homebuyer programs, and many areas offer more specialized programs. David Reiss, the research director for the Center for Urban Business Entrepreneurship (CUBE) at Brooklyn Law School, suggested digging into these programs, especially if you work in public service.
"People should look for those as teachers, police officers, firefighters…first-responder types," he said. "There's a wide range of programs like that."
Many areas also offer special housing incentives and communities for seniors, which provide affordability and a sense of community.
4. What's the tax situation like in this area?
Before you commit to moving to an area, ask about the local taxes. For example, some cities in California have a Mello-Roos tax, which is an additional property tax that pays for services and facilities. Okhovat noted that some areas have trash collection fees that are added onto your mortgage, and even renters are sometimes hit with paying for water and trash collection costs, depending on their landlord.
5. What's going on with HOA fees?
Many communities have homeowners association, or HOA, fees. Although it is important to ask what the current HOA fees are, it's just as important to ask how recently they raised their HOA fees. According to Okhovat, the HOA board could be in the middle of raising fees while you're buying your home, which could leave you with a surprise increase in costs.
6. Can I lower my homeowners insurance costs?
You might miss out on hidden savings by going with your current provider or popular, household name insurers. An analysis home insurance costs across all of Texas named United Property as having the most affordable average annual homeowners insurance rates in Texas. With an annual cost of $1,430 – 39% below the state average, United Property beat out big-name insurers by a wide margin.
7. What's really important to us?
It's tempting to go with the hot neighborhood that everyone is talking about, but you might benefit from digging a little deeper, according to Reiss.
"I would ask myself, what am I looking for?" Reiss said. "Am I looking for good schools or am I looking for good transportation. If you drill down a little bit in terms of what you're looking for, you might be able to choose a community that is more affordable but offers the amenities you want."
Take the time to list your priorities, and let that be your guide when it comes to where to live, and not necessarily what's hot or what's popular. You might discover the perfect (affordable) neighborhood.
/