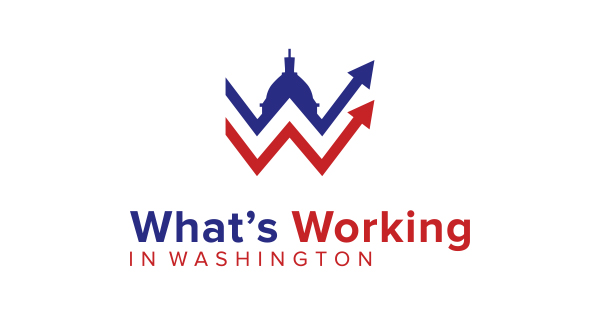 Our own Bruce McClary, VP of Marketing and Rebecca Steele, CEO joined Richard Levick on the 'What's Working in Washington' podcast to talk about consumer debt and the increasing problems consumers are facing when trying to find help. Consumer unsecured debt continues to rise and is currently sitting at $1.5 Trillion. 
Rebecca Steeles says, "The first step is always the hardest to take, but it's important to move past the shame and take it!" In earlier days, there was a sense of shame in taking on debt and people avoided it, now it's so common, everyone has it and feels it's ok and it's more important to buy things to show people you love them, like for example the holidays. Statistics show that the average consumer racked up $1300 on their credit cards just for the holiday season. While one in ten are still carrying debt from the 2018 holiday season! If you make minimum payments on this with an average of 18% interest, it will take six years to pay it off. 
On top of taking on debt, American consumers also report not having at least $400 to cover an emergency, which in turn leads them to going further into debt if an emergency arises. People on average have five major credit cards. It's hard to get out of debt once you are in it. When people are desperate they need to know where to turn because it's not just one creditor, it's on average at least five and when they aren't able to take care of it themselves, predators come out from all directions. 
Here more about the dangers of the "wild wild west" of the debt relief industry at the links below, what we mean by predatory, and what consumers should do instead at the links below: 
Part 1: The Problem with Consumer Debt and the Debt Relief Landscape
Part 2: Where to Turn for Free Help for Your Debt
Nonprofit credit counseling can help you figure out the right option for you and how to navigate the landscape of debt relief options. It gives you a safe space to deal with your debt, with a nonjudgmental ear. They are going to help you with a budget, do a thorough review of your complete financial picture and provide a plan customized to you. Credit counseling is typically free. They are there to advocate for you and ensure that you are better prepared to get out and stay out of debt.
"We are not working for the banks, we are working for the consumer," said Rebecca Steele, "a lot of banks are working with us and we can work with them on your behalf."
For the full transcript click here.  
/