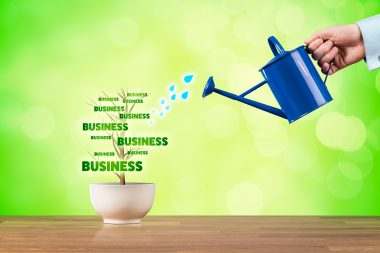 Expansion is on the agenda for small business owners (SBOs) in 2018, with more than half anticipating revenue growth and 22 percent planning to hire staff, according to the 2018 Small Business Survey conducted by TD Bank, America's Most Convenient Bank®. Last year, 46 percent of business owners expected to increase revenue and just 9 percent had plans to hire.

To help fuel this growth, credit needs also significantly increased nationwide. Forty-six percent of the 578 business owners surveyed said that they either have or will apply for credit in the next 12 months, compared with 21 percent in 2017. Federal Reserve interest rate hikes may be affecting business owner's credit plans, however, with 27 percent stating rate changes are spurring them to seek credit sooner or to refinance current debt.

"It is encouraging that a large portion of small business owners plan to seek credit this year and expand," said Jay DesMarteau, Head of Commercial Specialty Segments, TD Bank. "Banks can work with business owners on solutions that make sense for their needs and provide insights into how business and personal credit and income can impact their financial future."

Tax reform, while capturing headlines, may not be a major boon to small businesses, with nearly half of respondents stating that the Tax Cuts and Jobs Act provisions will not benefit their businesses. Among those who do plan changes in business investments due to tax reform:
15 percent expect higher earnings
14 percent will use extra capital to pay down debt
13 percent plan to integrate new technology
13 percent will purchase new equipment

Although optimism is high among SBOs, they do expect some obstacles over the next year. When asked to name their top two challenges for 2018, 27 percent selected the health of the national economy; 20 percent cited tax reform; 14 percent chose inflation; and 13 percent indicated rising interest rates.

Another challenge is what to do at the end of their entrepreneurial life. Fifty-two percent of SBOs reported that they do not have a retirement or succession plan for their business (climbing from 47 percent in 2015), a number that rises to 63 percent for business owners 55 years old and older.

"Business owners shouldn't count on today's growth to fund them in retirement or allow the daily challenges of running a company stand in the way of long-term, strategic planning," DesMarteau said. "Working with experts for all financial decisions – from start-up phase to retirement – can help put a small business on the best path to success."
 
Survey Methodology
The study was conducted by MARUS/VCR&C among a nationally representative group of small business owners April 11-19, 2018. Included were small businesses of $5 million or less in revenue. The sample of 578 business owners has a margin of error of +/- 4.0%.
/