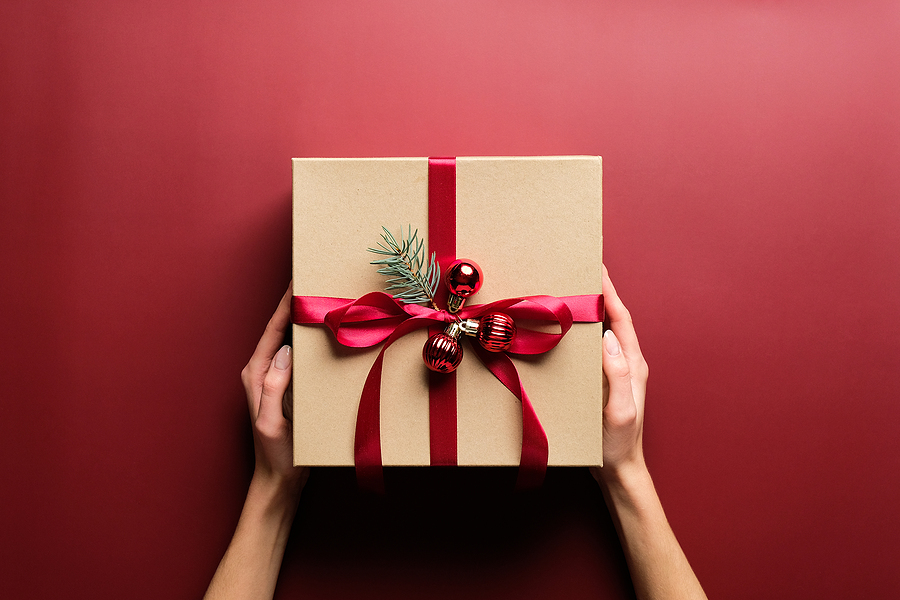 The holiday season is upon us, and like in 2020 it may look different than usual for many people. Many family get-togethers may return to in-person, but some favorite traditions may remain on hold, and gift-giving might remain less of a focal point. The economic impact of COVID-19 may mean you need to save money on presents this year. If you have been affected, here are some last-minute ideas to save money on presents so you can keep the holiday spirit without breaking the bank.
Embrace a Smaller Holiday
The holiday season will likely be much more streamlined and smaller than in most years. Embrace this, and use it to your advantage. Many friends and family members may not be expecting gifts at all, or will certainly understand if they do not receive one. You should not feel bad about minimizing the number of gifts you give and the number of people to whom you give gifts.
You could substitute the gift you would normally give with a simple card or phone call, which will probably mean more to some loved ones, especially those you have not gotten to see very much because of the pandemic. Invest in time together (even if being together can only happen virtually), rather than presents, whenever possible.
Repurpose Other Budget Items
This budgeting trick might help you have enough money for gifts without taking on any debt to do so.
Compare this holiday season to a normal holiday season, and write down the expenses you are not paying for this year. Do you normally cook a large meal for out of town guests, but they aren't coming this year? That may mean a significant savings on your grocery bill. Or, do you normally travel out of town? That may mean saving on plane tickets or other transportation costs. You get the idea. The point is that you might be saving some money compared to last year.
You could put some of these savings toward your gift budget. This doesn't mean your gift budget needs to be bigger than usual, but this might give you some extra cushion.
Check Discount Sites and a Multitude of Retailers
Before you purchase anything be sure to shop around. Thankfully, this can be done from the comfort of home online. Simply look for what you plan to purchase and compare the price across multiple stores. Include brick and mortar stores and online retailers in your search, unless waiting for an item to ship is not an option.
If you are still looking for gift ideas and want to find good deals, Slickdeals is a great resource, and most of the sites it links to offer fast shipping.
Consider Giving Gifts after the Holidays
With well-documented gridlock in the postal system, many people know that packages will not arrive right on time this year. You might use this to your advantage, too. If you do not have to have a gift delivered to a loved one by a particular date, that gives you more time to shop around. Maybe you will even receive some cash as a gift, and you could put that toward a gift for someone else.
Buy or Give Secondhand Gifts
Secondhand gifts have three benefits. First, they are cheap or free. Second, you can put them together in a hurry. And third, they can be very thoughtful. These gifts include hand-me-downs and family heirlooms or secondhand items you purchase used from a seller. This has gotten much easier in recent years with the popularity of sites like Facebook Marketplace. You can shop for all ages and should be able to pick up gifts quickly, maybe even the same day.
Go Handmade
Everyone loves a thoughtful handmade gift. These aren't entirely free, since you need to get materials, but they are typically much cheaper than store-bought gifts. You can make gifts in a time crunch, too. There are some great guides to help you generate ideas. From bath bombs to painted coasters, this guide for last-minute handmade gifts covers a lot of options for virtually any gift recipient. If that list doesn't cover it, here is another list of great gift ideas.
Happy Holidays!
Remember, gift giving is a special part of the holidays, but try your best not to take on debt to give gifts. Especially given the circumstances of all that has happened in 2020, many people will understand if your gifts are smaller or nonexistent this year. So, set a budget, stick to it, and focus on the non-material gifts of family and friendship this season.
Thursday October 28, 2021
/