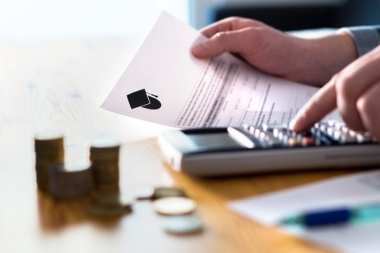 Saving Before Graduation
While it's difficult to focus on the future with a mountain of homework in front of you, there are easy ways to start saving before you graduate.
Since a vast majority of college students share housing, many are able to drastically cut electric, utility, cable, and internet bills.
Some Ways Student Can Cut Costs:
Share streaming services, phone plans, and grocery bills with roommates or family.
Negotiate your bills so they accurately reflect what you use—if you don't watch half your cable channels, see if your provider will lower your rates or change your plan.
Create a budget; it is essential to know where your money is going; Tracking your spending will also help you save up for big purchases.
Budget apps like Mint, You Need a Budget, and PocketGuard are super easy to use, reminding you where you have overspent and when you can afford a little something extra.

Living Expenses
Many college students choose to move following graduation. This exciting change comes with expenses that you may not expect.
To cut down on the cost of living:
Look into areas with high walk, bike, and transit scores. These are indicators of how accessible goods and services are to your home and will cut down on transportation and parking costs.
Create a moving budget. It's important to include rental application fees, deposits, and monthly payments.
Recruit friends and family to help you move your stuff. If you're short on pick-up trucks, you'll need to research what it would cost to rent a U-Haul or hire movers.
Loans, Credit, and Financing
Student Loans
70 percent of students in the U.S. have student loans and paying them off is essential to your financial planning. In general, taking out loans and paying them off is great for your credit score, which will help with larger purchases in the future. As such, you'll want to ensure that paying off your loans are a budget priority. Always pay on time! Payment history makes up 35 percent of your FICO credit score, and installment loans (loans that start high and are paid down to zero) are considered more favorable than revolving debt, like credit cards. Credit cards can help you build credit but be wary— they can get out of hand if you do not pay your full balance every month.
Preparing for Your First Big Purchase
Financing a car is one of the more common large expenses post-graduation. It's important to prioritize what you'll need for your lifestyle. Unless you have a huge amount of cash at your disposal, you will be making monthly payments with additional interest (APR). These amounts will vary based on your credit score. Because young people don't generally have a long credit history, APRs will probably be higher than older adults. Research ahead of time to get an idea of what terms you'll need to understand and what your payments will be so that you are well-armed when it comes to negotiating a deal.
Finding Financial Freedom
Learning to live within your means can be tricky at first. Set goals, make a budget, and plan for emergencies. When you're applying for a new job, know what you're worth! Don't be afraid to negotiate a salary that reflects your skills and experience and pays you a livable wage. Even if you are a healthy individual, consider the cost of medical expenses, and make sure you fully understand your health insurance coverage. Accidents and illness happen, so you need to make sure you are prepared. You don't want to get stuck under a mountain of medical bills if you can avoid it. Savings needs to be a priority; make sure you have what you need before moving on to what you want.
If you feel inadequately equipped to handle your student loans and finances after graduation, a good place to turn to is a nonprofit credit counselor. They can help you get on track with a budget and a payment plan that works for you.

About the Author Haley Kieser:  I'm Haley. I love learning, writing, exploring the outdoors, and saving money! One of my greatest financial achievements is paying off $29k of student loans in 1 year. Whatever financial goal you're tackling – you can do it!:
/