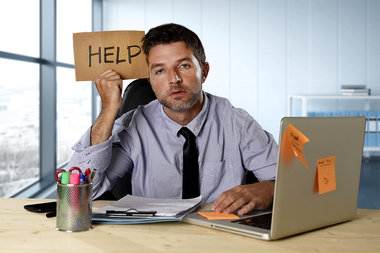 Q: How do I pay my credit card debt when my wages are garnished?
Dear reader,
I'm sorry to hear that you are having to deal with a wage garnishment while trying to keep your credit card payments on track. Paying your credit card debt when your wages are garnished can be very tough because you have limited options. However, you can carefully plan and enlist the help of NFCC certified credit counselors to help develop the right strategy to meet your financial obligations and avoid additional debt.

As you already know, a wage garnishment is often a last-resort option for creditors attempting to collect a debt. Under certain conditions, creditors could take you to court to collect payment from you. If the court rules in favor of the creditor, then your employer is required by law to withhold a percentage of your salary as payback to your creditor. Once a judge approves the wage garnishment, there is often very little you can do to change that outcome. If the garnishment is negatively interfering with your ability to support yourself and your family, you could ask the court for an adjustment on the amount deducted on every paycheck. So, your best course of action to pay your additional credit card debt is to focus on the things that you can modify.

A good place to start is to review your overall financial situation, beginning with your living expenses. Reducing your expenses can free some income to use for debt repayment. This is actually easier said than done, but you have resources and help available. For instance, you can work with a certified credit counselor from an NFCC member agency to help you develop and review your budget. A counselor may help you find expenses to reduce or tap resources that you may have not found on your own. While you adjust your budget, you also have to focus on reducing your outstanding credit card debt to prevent additional debt. If you are working with a certified counselor, with their guidance you can explore your debt repayment options, which can range from self-management strategies, debt management plans to even bankruptcies in some specific situations. Your debt repayment options will depend on a myriad of factors that include your income, your outstanding debts and other financial responsibilities. No two situations are alike, but the most important thing is to act now and work diligently to move beyond the stress of your current financial situation, so you can make progress toward the financial goals you hope to achieve in the future.

In finances, the longer you wait to find solutions, the fewer options you will have available. You don't have to feel alone. Certified credit counselors can help you right away. The road to your financial stability can start with one mouse click or a phone call. All the best as you take your next steps!

Sincerely,
Bruce McClary, Vice President of Communications

Bruce McClary is the Vice President of Communications for the National Foundation for Credit Counseling® (NFCC®). Based in Washington, D.C., he provides marketing and media relations support for the NFCC and its member agencies serving all 50 states and Puerto Rico. Bruce is considered a subject matter expert and interfaces with the national media, serving as a primary representative for the organization. He has been a featured financial expert for the nation's top news outlets, including USA Today, MSNBC, NBC News, The New York Times, the Wall Street Journal, CNN, MarketWatch, Fox Business, and hundreds of local media outlets from coast to coast.

*Some questions have been shortened and/or altered for publication purposes while others have been published as is.
/