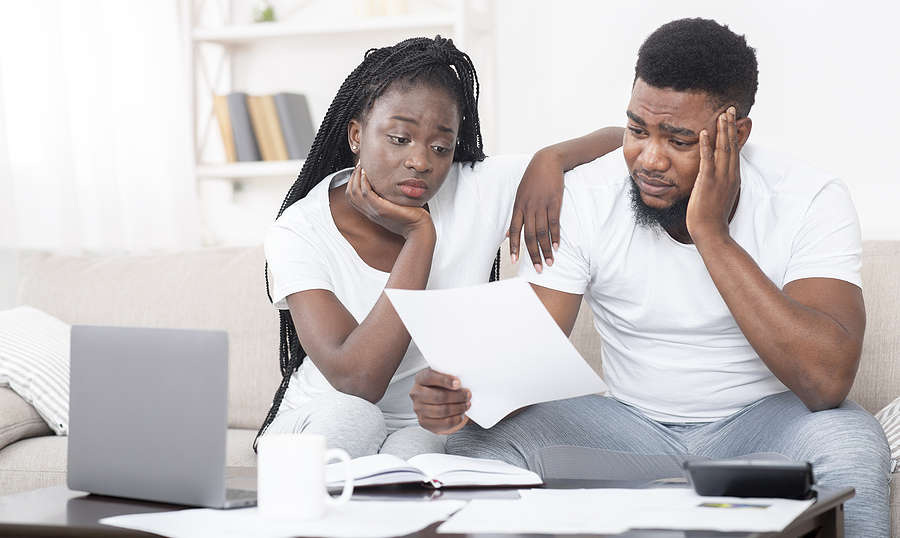 If you are a homeowner and COVID-19 has created a financial hardship for you, then keeping your home may be a top priority. Since the early days of the pandemic and the passing of the CARES Act, there have been a few important changes to the mortgage relief landscape, and you will want to be aware of your options. You may need to act quickly to get the best relief possible, as an important December 31 deadline is quickly approaching. We encourage you to seek housing counseling from our HUD-approved counselors by calling 1.866.557.2227 or starting online.

If you would like to know more about the various COVID-19 relief programs available, here is an overview of the latest changes.

COVID-19 Mortgage Relief Refresher
The CARES Act provided two forms of relief to homeowners with federally-backed mortgages. First, it prohibited foreclosures for 60 days. Second, it gave borrowers until December 31, 2020 to request forbearance for 180 days, with the option to extend for an additional 180 days.

The first measure—prohibiting foreclosures has been extended to December 31, 2020 by Fannie Mae, Freddie Mac, the U.S. Department of Housing and Urban Development (HUD), the Federal Housing Administration (FHA), the U.S. Department of Agriculture, and the U.S. Department of Veterans Affairs (VA). These extensions allow homeowners more time to explore their options and make efforts to avoid foreclosure. State laws may provide additional protections, with some states aiming to limit foreclosures even further. The National Consumer Law Center provides a helpful list of state foreclosure moratoriums and stays.

COVID-19 Forbearance Changes
The second measure—providing a forbearance option—also expires on December 31, 2020. This means that borrowers who have experienced a hardship and are finding their mortgage payments difficult to manage should request forbearance as soon as possible, so they do not lose the rights to forbearance.

When the forbearance program was first announced, there was quite a bit of confusion and concern that the process would be difficult for homeowners to manage. The most notable concern was that servicers might require borrowers in forbearance to repay all their missed payments in a lump sum at the end of the forbearance period. Such an arrangement is also known as "reinstatement" and it makes for a very difficult situation. If a borrower is in a hardship, the borrower will likely have extreme difficulty saving up enough funds to make a large lump sum payment that covers multiple months of the mortgage.

Thankfully, the CFPB explains that "Homeowners who receive forbearance under the CARES Act are not required to repay their skipped payments in a lump sum once the forbearance period ends." In other words, the CFPB says that servicers cannot force you to do a reinstatement at the end of a COVID-19 forbearance.

Two better alternatives are a payment plan and a deferral. In a payment plan, the borrower makes a slightly increased mortgage payment each month until the forborne amount is paid off. In a deferral, the missed payments are delayed until the loan's maturity date. Both of these options allow homeowners to make a long-term budget and plan that should be much more realistic and affordable than in the case of reinstatement. Borrowers should be careful in the case of deferment, though. This works much like a balloon payment and requires a large lump sum payment at the end of the loan. This is typically much better than a lump sum at the end of the forbearance period—because it gives the borrower more time—but borrowers should still be very careful.

Note: the Federal Housing Administration uses a slightly different procedure than a true "deferral." Its program is called a "partial claim." As HUD explains, "a partial claim is a zero interest, no fee, junior lien on your property that will become payable when you sell your home, pay off your mortgage or your mortgage otherwise terminates." This effectively works likes a deferral but involves a separate lien.

In line with the CFPB's statement that lenders and servicers cannot force homeowners to make a lump sum payment at the end of the forbearance period, the government-sponsored enterprises (GSEs) and federal agencies have announced their deferral and payment plan programs. These get pretty deep into the weeds and legalese, but you can see official announcements at the following links:

How to Get Help
Keep in mind that the programs that have been created in response to COVID-19 have additional requirements. For example, to be eligible for Fannie Mae's COVID-19 deferral, "the mortgage loan must have been current or less than two months delinquent as of Mar. 1, 2020, the effective date of the National Emergency declaration related to COVID-19."

These requirements can be difficult to navigate, so you can save time and headache by taking these two steps. First, contact your servicer via phone or their website. Remember that you should not have to submit proof of a hardship. Second, seek housing counseling. HUD-approved housing counselors can help you navigate these programs so that you find the best fit for your situation.

Other Options
While these programs can be incredibly helpful, and are designed specifically to provide COVID-related relief, you should remember that they are not the only options available. Your servicer can still provide alternative arrangements to help you make ends meet. Even if your loan is not a qualifying loan under the CARES Act, you should be able to communicate with your servicer and work toward a solution. You might also consider refinancing with a new lender, given the current low-interest environment.

As a last resort, you may even consider selling your home. Of course, this is not a desired outcome for many people. However, the housing market in much of the country has performed very well despite the other economic impacts of COVID-19. And in some places, rents are falling. This may be an opportunity to pocket some equity from your home, or unload the property before it becomes a major financial burden.

Housing Counseling Can Help You Navigate this Uncertainty
If COVID-19 has impacted your ability to pay your mortgage, then you will want to seek help immediately. Given that the deadline for requesting COVID-19 forbearance is quickly approaching (December 31), you do not have time to waste. Luckily, you do not have to do this alone. The NFCC has a network of HUD-approved counselors who can help guide you and will walk through this process step-by-step with you. Call 1.866.557.2227 or get started here.
/