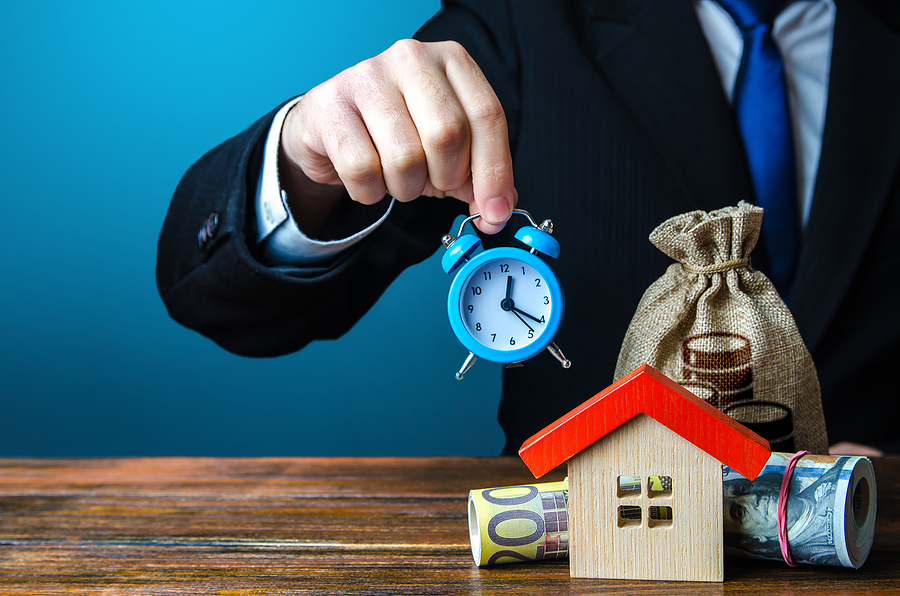 Buying a home can be a great way to build wealth and create stability for your family. But now is not always a good time to buy.
If the housing market is unfavorable, or if your finances are on shaky ground, it might be better to wait. These are the main factors that determine whether or not it's a good time to buy.
Five Signs it's a Good Time to Buy a Home
1. Interest Rates are Low
Interest rates might seem like an afterthought, but they're directly responsible for how much it costs to buy a home.
In 2022, the Federal Reserve raised interest rates multiple times, which made homebuying increasingly more expensive throughout the year.
How much of a difference did it make? If you took on a 30-year loan for $400,000 at 5% APR instead of 3% APR, you'd be paying an extra $461 toward your mortgage each month and an additional $165,913 in interest on the loan.
2. Supply Outweighs Demand
When there aren't enough homes on the market to meet buyer demand, housing prices go up. Plus, buyers might make extra-high offers to out-bid the competition.
If supply currently outweighs demand, you might want to wait for the market to shift. Alternatively, you could consider buying in another city or state, since some market factors are regional.
For instance, the Federal Housing Finance Agency (FHFA) reports that in 2021, housing prices went up by roughly 13% in some regions of the U.S. while they increased by over 20% in others.
3. You Can Afford the Up-Front Costs
Buying a home can require a lot of money up-front. If you can cover these costs, you might be ready to buy:
Down payment
Closing costs
Moving expenses
Home furnishings and necessary renovations/upgrades
If you're short on savings, a first-time homebuyer loan or other special program could help reduce your out-of-pocket costs and make buying affordable now.
4. You Can Afford the Ongoing Costs
Buying a home can be expensive, but so can owning a home.
Each lender will review your finances to determine what you can afford to pay, but they won't necessarily see the full picture. Only you can determine what fits in your budget.
According to a 2022 survey, home repairs cost an average of $3,018 per year. If you can afford a monthly mortgage payment (including property taxes), plus occasional home repairs, you could be in a good position to buy a home.
4. Your Credit is in Order
Your credit scores determine whether or not you can get approved for a mortgage and how much your loan repayment costs. The higher your scores, the more affordable your options will be.
If you have poor credit, you may need to spend some time improving your credit scores before you apply for a mortgage. Talking to an NFCC-Certified Credit Counselor can help speed up the process, since a counselor can review your credit reports and make personalized recommendations on how to gain points.
Wednesday December 7, 2022
/