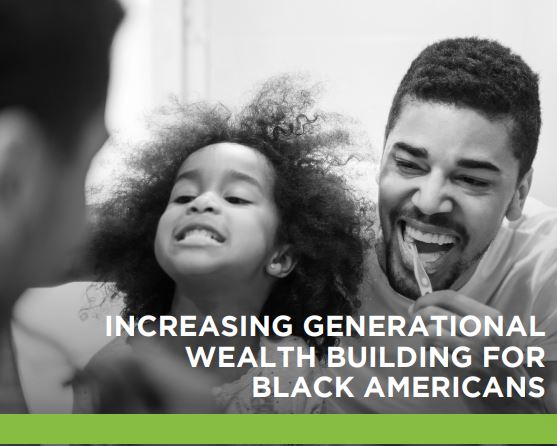 Freddie Mac is committed to addressing disparities and removing homeownership barriers for Black Americans by providing resources to learn more about refinance options. Refinancing can help you save on the cost of homeownership, but knowing when, how and at what cost is essential to lowering your monthly mortgage payments and better position yourself financially.
Did You Know?
Reducing your rate from 3.75% to 2.75% on a $250,000 mortgage could save you $250 each month.*
Refinancing Benefits for Homeowners
Refinancing can:
Lower your interest rate.
Free up money to pay off debt.
Reduce your monthly mortgage payments to help build savings.
Shorten your loan term to pay it off faster.
Change an adjustable-rate mortgage to a fixed-rate mortgage.
Combine both a primary and second mortgage into one new loan.
Build equity faster allowing you to own your home sooner and pay less in total interest.
Allow you to borrow additional money for home renovations and energy efficiency improvements that can lead to added cost savings.
What to Know: Refinance Options to Suit Any Need
Once you've identified your refinance goals, you're a step closer to deciding on an ideal option to meet your needs. There are three primary options for refinancing a mortgage:
No Cash-Out Refinance
The most common option and may make sense if you're looking to:
Lower your mortgage rate.
Move from one mortgage product to another (30 year to a 15 year fixed).
Build equity faster.
Cash-Out Refinance
You might consider this option if you've built up significant equity through your monthly payments and your home's appreciation. It can be used to:
Free up cash for a passion project.
Consolidate debt.
Improve your general financial situation or your home's value.
Freddie Mac Relief RefinanceSM Mortgage
This option might work for you if your loan-to-value ratio (how much you owe on your mortgage compared to the home's appraised value) exceeds the maximum allowed for a standard no cash-out refinance product.
Use our Loan Look Up Tool to find out if Freddie Mac owns your current loan. You must meet certain criteria for this option.
If you're considering refinancing speak with your lender or a HUD-certified housing counselor to understand your options. For additional information on the benefits of refinancing visit Freddie Mac's resource page.
*themortgagereports.com/51755/should-i-refinance-for-quarter-percent-lower-refinance-rates
About the Author: Thomas Dombrowski is a Housing Outreach Manager with Freddie Mac Single-Family.
/