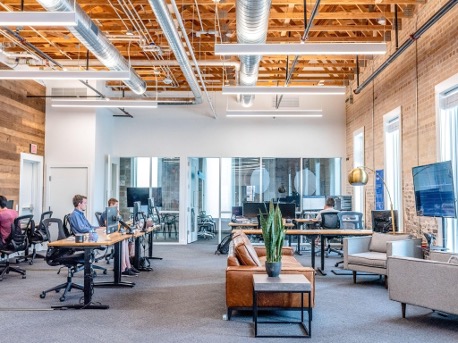 Most people associate summer jobs with teens and young adults. However, no matter your age, a summer side hustle offers a perfect opportunity to make some extra money.
Whether you're just starting up a side-hustle or want to invest more time into your freelancing career, some of the best ways to make extra money this summer include things like hosting events, house sitting, providing care services, or even boosting your relevance in the gig economy as a writer, photographer, or designer.
No matter how you decide to make extra money this season, let's discuss how you can make the most of your time and efforts to see as much success as possible.
Coworking and Networking
Coworking spaces have become extremely popular across the country. As of 2019, there were over 5,000 coworking spaces across the country, which has undoubtedly grown since the COVID-19 pandemic.
There are countless benefits to coworking spaces, including:
Greater flexibility;
More cost-effectiveness;
Better working environments.
Perhaps the biggest benefit, however, is how easy it is to meet other freelancers and entrepreneurs trying to build their side hustle or start a business. No matter what you're doing to make extra money, you can connect and network with the people in your shared space. You might meet someone in a similar industry or someone who has been in the freelancing game for years that you can learn from.
Coworking spaces attract working individuals in a variety of industries, but they all have one thing in common – creativity. You never know who you'll be able to bounce ideas off of, or who might inspire you to try something completely unique (or who might need your dog-walking service!). While you certainly don't have to join a coworking space to find success this summer, it could give you the boost you need!
Build Your Brand and Grow Your Audience
Even if you're doing something like house sitting or dog walking, you still need to consider yourself a "brand" to gain recognition and word-of-mouth advertising. While networking with others is a great way to get your name out there, you'll really start to see growth when you prioritize customer service.
No matter what type of side hustle or business you're running, some of the best ways to increase customer retention include:
Personalization;
Rewarding loyal customers;
Engaging on social media;
Paying attention to analytics.
If you're doing something digital like making money as a freelance writer, you could offer discounts to clients who have made multiple orders. If you're hosting events, consider giving each renter a small "gift," like a bottle of wine or even a personalized card. Small gestures can go a long way.
Get Creative With Your Summer Side Hustle
Getting creative with making extra money this summer requires more than just having a killer business idea. Step outside of your comfort zone when it comes to networking, settling into a new space, and trying different marketing and retention techniques to find success. When you're willing to be as unique as possible, your business will stand out and be more likely to make a significant profit.
/