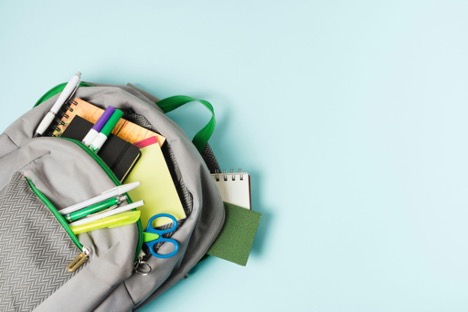 It can be an exciting time when you start preparing for the school year. When you're parenting on a budget, however, the approach of the new academic year can bring a lot of financial anxiety. The good news, though, is that you don't have to break the bank to ensure your children start the semester with everything they need to succeed. This article shows you how to prepare kids for going back to school on a budget.
Healthy, Delicious, and Budget-friendly Lunches
Lunch and snack times can be among the most significant recurring expenses you're going to encounter during the school year. However, you don't have to pay a king's ransom to keep your kids well-fed and happy. You just need to do a bit of planning and prep work.
For instance, investing in a durable insulated food container and thermos will ensure that the lunches and snacks you pack for your scholar stay fresh and tasty throughout the day. In addition, sitting down with your kids every weekend to plan their budget-friendly school lunches for the week will increase the chances that the food will actually be eaten rather than tossed or traded away.
Likewise, by creating customized "Lunchables" with your child's favorite items, you're not only increasing the odds that your child will clean their plate, but you're also getting significant cost savings. Packing your child's lunch also enables you to opt for high-quality and budget-friendly ingredients. Chicken, for instance, is an affordable and protein-packed alternative to beef or nitrate- and sodium-saturated processed meats.
Request an Increase in Your Credit Limit
There's no question that outfitting your child with the clothes, shoes, backpacks, notebooks, and other gear they'll need for the new year can put quite a dent in the household budget. If family finances can't quite stretch far enough to cover this outlay, consider contacting your credit card company to request an increase on your credit limit.
Choose the card that has the lowest interest rate and be prepared to back up your request with proof of your eligibility for additional credit. Typically, credit card companies will consider factors such as the length of your employment, credit utilization, and debt-to-income ratio when determining whether to increase one's credit limit and by how much.
While buying on credit may not be the ideal option, it can be the best solution for essential expenses such as these. This will then provide a bit of breathing space to allow you to pay off the debt over time by paying more than the minimum each month. If this is something you plan to do in the future, consider ways to boost your credit worthiness now, to allow for a larger credit limit later.
Look Into Extra Income Sources
As you work to chip away at any debt you may have incurred during the back-to-school season, you might also begin looking for options to increase your income. Enrolling in online training courses or degree programs for single parents can be an especially beneficial strategy to advance your career while still managing the responsibilities of work and home.
The Takeaway to Stay on a Budget
Back-to-school season can be a fun and exciting time for both parents and children. When you're prepping for kids to go back to school on a budget, though, it can also be a time of tremendous financial anxiety. Fortunately, it's possible to send your child back to school with everything they need to thrive.
The key is to be strategic and well-prepared. Planning weekly lunch menus with your child can be a significant money saver over prepackaged lunch kits or cafeteria-bought lunches. Requesting an increase in your credit limit on low-interest credit cards can help you finance the essentials your child needs for the new semester while giving you a bit of time and breathing space to pay off the debt. Finally, exploring your options for continuing education and advanced training can be a terrific long-term strategy for advancing your career and boosting your income.
Thursday September 1, 2022
/