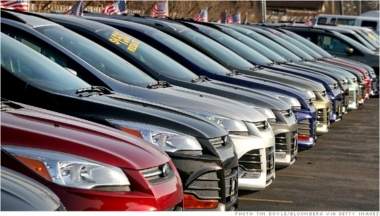 Cars are vital for people to get to work and back, haul the kids around and take a drive around the town. There should be a good amount of research and preparation done before the purchase as cars are usually the second largest purchase people make in America besides their homes.

Below are some written some tips on how to get the best deal on a new car:
Compare prices at different dealerships
Shop around at different dealerships around your town. Most dealerships maintain that they can beat any other dealership's price. Albeit, the margins that they can beat the prices at are small but savings are savings. It also does not hurt to look around at neighboring towns' dealerships. You never know how large of a discount could be out there.

Determine what you can afford
The value of the car is not all that goes into total cost. That's why it's important to have a budget set before car shopping. Other costs that you have to account for are car insurance, taxes, registration fees & the interest on the auto loan if you are deciding to take one out.

Going to a lender beforehand to figure out how expensive of a car you can afford would be best since you will know what your max price is and therefore make searching for a car easier.
Trading in a car?
If you are looking to trade in your used car to purchase a new one, make sure to do your research on the value of your car before having the dealership asses its value. Some trustworthy sources where you can look up the value of your car are NADA Guides or Kelley Blue Book.

The value of your used car is determined by the year, amount of mileage, condition that it's in and the number of features it has. You can maximize your return on the used car by selling it to a private buyer.
No dealership warranties or add-ons
Dealerships will try and add extended warranties or services that are not needed to try and increase their bottom line. Resist their sales tactics and make sure that you have a set out the door price that you can stick to in the final phases.
/