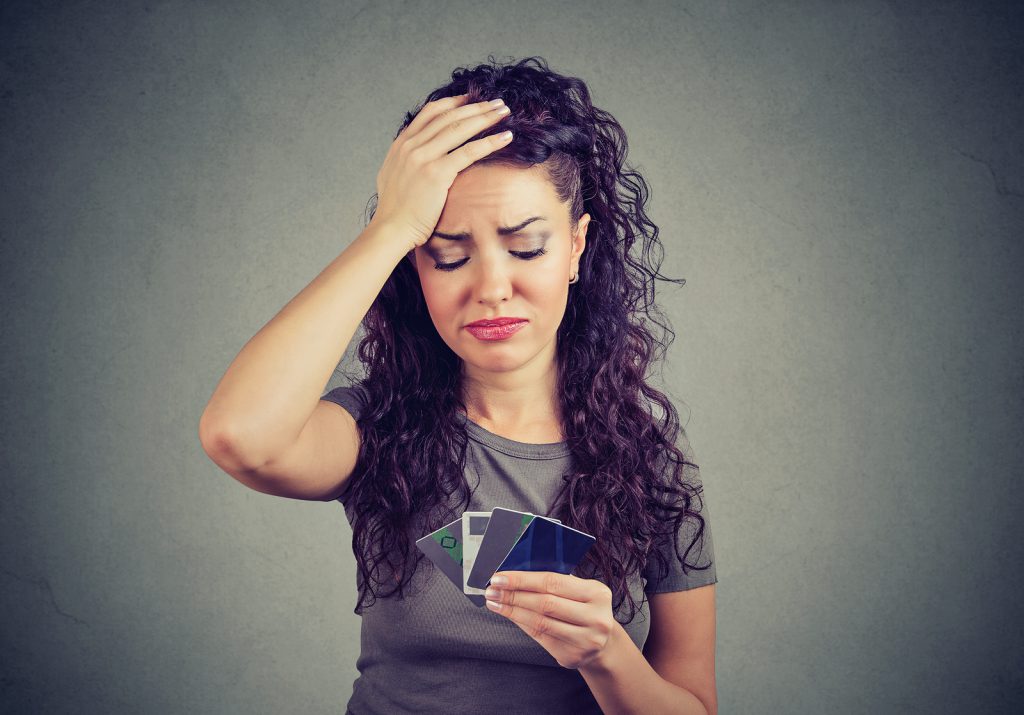 Since 2010, financial institutions are required to get your permission for overdraft protection, a service that you would opt in to receive.  If you've opted in, you will be charged overdraft fees if you exceed your account balance.
Many banks and credit unions offer overdraft programs, and these can vary by institution.
It might seem like overdraft fees are a problem of the past: in the old days, people mostly wrote paper checks that would take some time to clear, and if money got withdrawn in the meantime, there would be insufficient funds for the check, triggering an overdraft fee.
Now, with the new laws regarding overdraft fees, the speed with which banks process payments, and the spread of electronic payments instead of paper checks, it would seem that overdrafts would be less common.
It's not true, though. There are more reasons than ever for overdrafts to happen. People have more online subscriptions than ever. They use online bill pay, where the money is scheduled to come out of their account at a later date. And some people still write old-fashioned paper checks. On top of that, some purchases won't go through as fast as we expect. If you order something online and it's not in stock, the merchant might process your payment days or weeks later when the item becomes available again. That timing might not be good for your budget, and trigger overdraft fees when the delayed purchase goes through.
How to avoid overdraft fees
The first thing to do is opt out of overdraft protection. This is the default setting for bank accounts by law, but if you've opted in to overdraft protection, you need to change that. If you're not opted in, then one-time transactions will be declined if there aren't sufficient funds, so you won't be charged overdraft fees.
Yes, it's inconvenient and potentially embarrassing to be told at the register that your transaction was declined, but overdraft fees can severely hurt your finances—that $5 latte can become a $40 cup of coffee when overdraft fees are applied.
Notice we said one-time transactions are declined. Banks may still process your payment if you have recurring automatic deductions, online bill pay, or other regular payments deducted from your account. This means you will still have plenty of opportunities to trigger overdraft fees even if you haven't opted in.
Use your bank's bill pay. It's better to set up bill pay from your bank's side, rather than direct debit—with the latter, you authorize your biller to withdraw the funds required straight from your account. It's convenient for you, but puts you at greater risk of overdrafts, since you aren't involved in the bill payment process. By using your bank's online bill pay instead, you still have to log in and authorize the payments, so you know how much money is available and there are no surprises.
Beware of temporary holds. If you buy gas at the pump, your debit card will typically be charged a pre-set amount that might be greater than the real purchase. You might only want to get $10 worth of gas, but a gas station might put a hold on your funds that could be 10 times that amount. We've seen reports of gas station holds of $125 or more, just to make sure you have enough funds to pay for your fill-up. Tip: One way to prevent this is to avoid using debit at a gas pump, and go directly into the store and prepay for the exact amount of gas that you want. Eventually, that money is released back into your account, but while it's being held, you could have much less available than you think, putting you at risk of overdrafts. Another place temporary holds are common is at restaurants, where a default amount is added for a tip, and then the real tip you authorize is calculated later. If the default hold is higher than the actual tip, you risk coming up short.
Use your financial institution's app. Keep track of your balance all the time. Use your bank's web site or app so you always have a quick way to check your balance. While you're at it, sign up for alerts, so you'll get a text message if your balance drops below a certain amount. Many people don't like to think about their bank balances, especially when they get too low, but it's critical to your budget and financial well-being to be aware of what's in the bank at all times. This will also help you spot things like fraudulent charges quickly so you can get them resolved before they do too much damage.
Link your savings account to your checking so that if you are overdrawn, money is automatically transferred from one account to the other. This might not be free, but a transfer of this nature will be much less than an overdraft fee. Think $10 for the transfer vs. a $35 overdraft fee.
Use prepaid cards. If you continue to have problems with overdrafts on your account, you could set up a prepaid card, so that there's no way you can spend more than is available.
Get budgeting/debt counseling. Any NFCC-member credit counselor can help you create a budget you can live with. If you have a lot of credit card debt, they can set up a debt management program or self-administered plan that will teach you to live on a cash basis while paying off that debt. This budgeting help is worth seeking out if you're in any danger of overdraft fees.

Melinda Opperman is Senior Vice President of Community Outreach & Industry Relations, Springboard Nonprofit Consumer Credit Management, Inc; and Executive Director, Springboard Education Foundation. Springboard Nonprofit Consumer Credit Management is a member of the National Foundation for Credit Counseling.
Views expressed are the personal views of the author, and do not represent the views of the National Foundation for Credit Counseling, its employees, its members, or its clients.
Wednesday August 28, 2019
/