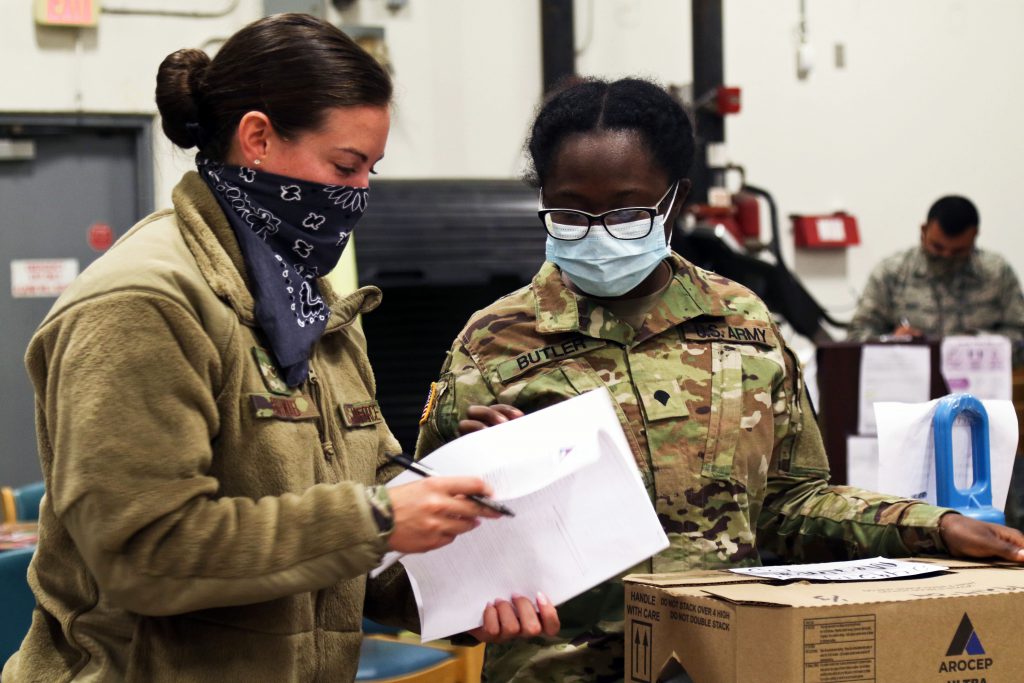 As the effects of the Coronavirus linger and continue to impact millions of Americans, one group of consumers—members of the U.S. military—faces additional challenges and hardships. Of particular concern are costs created by restrictions on travel (especially during the peak military moving season) and hardships related to changes in employment. Here is a closer look at these negative impacts, along with resources for affected service members and their families.
Housing Costs
For most people, housing is one of the biggest line items in a monthly budget. For some in the military, this line item has doubled because of the Coronavirus. Military families planning to move as part of a Permanent Change of Station (PCS) may be paying rent or a mortgage on two properties. That is because many families had developed their plan for moving to a new location, including signing a lease or mortgage, only to find out shortly thereafter that COVID-19 would derail those plans. The Department of Defense announced a Stop Movement Order in March, and that order has been extended at least to June 30.

This can be especially problematic for families who were moving to a more expensive area. Their compensation may be scheduled to increase (adjusted for the higher cost of living), but the increase has not taken effect yet because they have not moved. Therefore, some families may be on the hook for more expensive properties but do not yet have an increased salary. And in some cases, families have lost their earnest money deposit (made as part of a home purchase to show good faith that a buyer intends to move forward with the purchase), again because of circumstances outside of their control.

Housing costs are not the only expense that has resulted from this situation. Many families may have already moved some of their belongings, anticipating that they would be without them for just a few weeks. Now that those items have been shipped or stored, and families are left stranded, many have incurred replacement costs to cover essential items like clothing and toiletries.

This PCS season has been far from ideal, and the impact has been widespread. An Army spokesperson told CNBC that approximately 24,000 families were affected in the Army alone. Affected personnel and their families can review these policies and tips to learn more about potential options available that may help offset the hardships associated with a delayed PCS. Service members may also look into the mortgage forbearance options provided under the CARES Act.

More generally, affected families should try to cut as many nonessential expenses as possible. If a family does not have a formal budget in place, now would be the perfect time to make one and to keep it relatively lean. Though the situation is still unfolding, families can develop some sense of certainty by making a plan and sticking to it.
Alternative Work Arrangements and Spouses' Employment
Like other industries, the military has been forced to adapt its procedures to meet the demands of the COVID-19 environment. This means engaging in careful consideration of what is "essential" and what must be done on site or can be done remotely. These decisions are certainly more difficult in the context of an institution designed to serve and protect us. The Department of Defense has published extensive guidelines on these policies, which also cover impacts to pay and benefits.

Military spouses are also facing new challenges which can affect a family's financial stability. Spouses may be facing additional responsibilities at home, particularly related to childcare. Given widespread unemployment across the country, many spouses have lost jobs or faced reduced hours as a result of COVID-19 as well.
Other Challenges
These stressors may make it harder for families to meet their basic needs. Some families face food insecurity, and on-base food pantries have reported increased demand. Many military families are ineligible for additional benefits that could help, like the Supplemental Nutrition Assistance Program (SNAP), sometimes due to the size of their housing allowance. In addition to finding support on base, these families can consult this extensive list of resources for help.

The pandemic has created an environment that takes its toll on mental health, with most Americans reporting that they experienced financial stress from COVID-19. Service members and their families may struggle to see the light at the end of the tunnel, given the unique challenges they face. Thankfully, there are many resources available both to the general public and through the Department of Defense.
Moving Forward
Military families are battling many of the same challenges that other Americans are facing as a result of the Coronavirus. However, their hardships may be more pronounced as a result of the military lifestyle. If you or someone you know is facing increased expenses or hardship because of PCS, reduced hours or unemployment, food insecurity, or some other financial challenge, consider speaking with an NFCC-certified credit counselor to help review the situation and make a plan for the future.
/