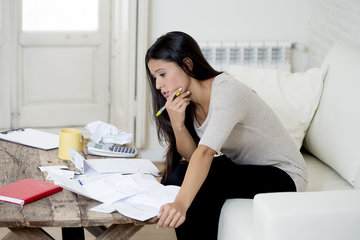 Q: Hi, my credit score is very low because of medical issues my family has been dealing with. Besides my own home, I own two other investment properties. On each of these properties, I have mortgages with friends, and I have been making my payments on time. I have been working hard on improving my score so I can refinance and lower my percentage rate. If we reported to the credit card companies that I owned these properties and I've been paying my bills on time, it surely would help my score. Can that be done, if so, how?
A: Dear reader,
Medical debt is an issue that overwhelms roughly a quarter of American adults, and it affects their finances to various degrees1. So, you are not the only person whose score has been affected by medical debts. It is great that you are proactively looking for a way to increase your score to refinance the mortgages.

You asked if reporting your timely payment history to the credit card companies can help increase your score. Although it is a valid idea, reporting your payment history to another creditor will not help you improve your score because creditors are not involved in the score calculation process. Scores are calculated using scoring models developed by companies like FICO and VantageScore. These scoring models use the information included in your credit reports to generate your three-digit score. Creditors can only report account information to the national credit reporting companies (Equifax, Experian, and TransUnion) that is specific to them. For example, if you have a Chase credit card, Chase can only report about your activity with that particular credit card. In fact, creditors and lenders, including mortgage companies, are not required to report any account information to the credit bureaus. Reporting information is purely voluntary. In some cases, creditors only choose to report negative behavior, such as late or skipped payments and omit any additional positive information, like timely payments.

Do you know if your mortgage companies report to the credit bureaus? You can find out by reviewing your credit reports or asking your mortgage companies directly. If they say they report information, but the mortgages do not appear on your report, you need to find out why and correct the situation. It could be something as simple as a clerical error or a typo on your social security number. However, if the mortgage companies choose not to report to the credit bureaus, there's nothing you can do to force them otherwise.

Regardless of whether the mortgages are reported on your credit report, you can focus on boosting your score in other ways. The key is to review your credit report and based on the
information on it, develop a strategy to help you meet your goal. You should tackle your medical debt first. Here are some ideas to get you started. Then, you should work to maintain a positive payment history, making all of your payments on time. Also, you should have a low utilization ratio and only use 30% of your available credit. Last but not least, you should avoid getting new credit lines because this could negatively impact your score. To choose the right strategy for you, I recommend that you work with a certified credit counselor. They have the tools to review your credit report, and they can help you devise a plan to meet your goals given your current and overall financial situation.

Realistically, having a good credit score is only one of the requirements to refinance your mortgages successfully. The process is very similar to applying for a mortgage. You will be required to provide verification about your employment, income, debts, and even savings. At this point, it will be a good idea to disclose your good payment history on these mortgages if they are not included on your credit reports. You could provide your prospective lender with letters from your mortgage companies confirming your excellent payment history and ask them to include them as part of your application review. There will also be an equity requirement. Usually, to refinance an income property, lenders want to see more than 20% equity on your mortgage, but the actual guidelines vary with each underwriter. Also, you must be ready to afford the closing cost, which will include appraisal fees, points, title searches, title insurance, and loan application fees. If you own these mortgages jointly with your friends, they will also have to get ready.

I will suggest, once again, that you speak with a creditor counselor who can help you accomplish your primary goal of refinancing the mortgages on your properties. To get there, you need to be financially prepared. You need to begin implementing a solid debt repayment strategy to increase your score and move forward from there. Getting involved in a refinancing process without being ready can be detrimental. It is better to be patient and start the process when you know you will succeed.
1Source: the Kaiser Family Foundation

Sincerely,
Bruce McClary, Vice President of Communications

Bruce McClary is the Vice President of Communications for the National Foundation for Credit Counseling® (NFCC®). Based in Washington, D.C., he provides marketing and media relations support for the NFCC and its member agencies serving all 50 states and Puerto Rico. Bruce is considered a subject matter expert and interfaces with the national media, serving as a primary representative for the organization. He has been a featured financial expert for the nation's top news outlets, including USA Today, MSNBC, NBC News, The New York Times, the Wall Street Journal, CNN, MarketWatch, Fox Business, and hundreds of local media outlets from coast to coast.

*Some questions have been shortened and/or altered for publication purposes while others have been published as is.
/