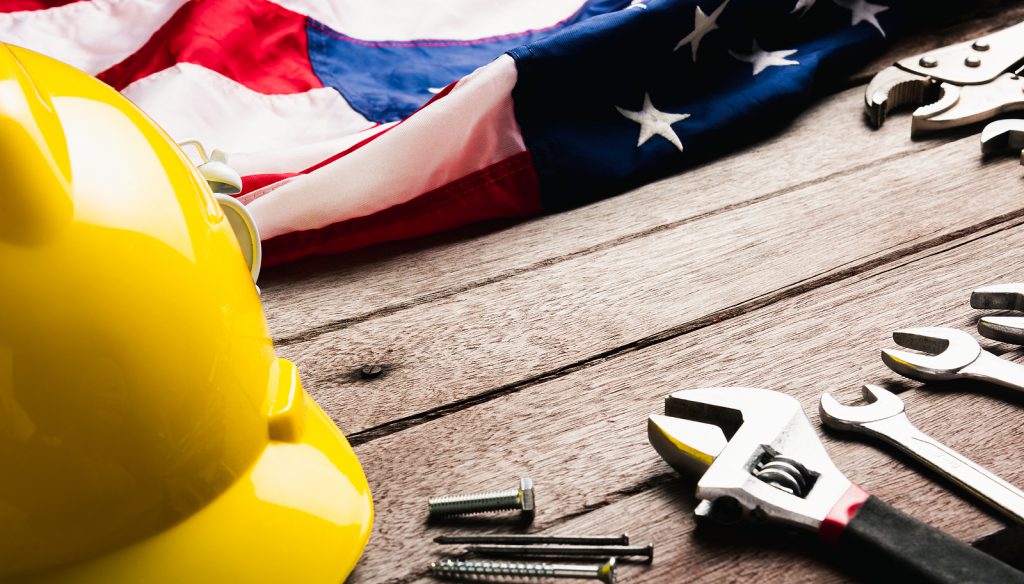 So far, 2020 has been quite a wild year—and most would agree that is an understatement! With so many unprecedented events, at times this year has felt like complete chaos. Yet, here we are. Labor Day—the unofficial end of summer—is upon us. This is as good of a time as any to take a quick inventory of where you stand financially. Assess the impacts 2020 has had on your finances thus far and set your goals for the future. Here are some questions to help you think about how to move forward from here.
How Stable is Your Employment?
The pandemic put many people out of work, especially in the leisure and hospitality industry, though many industries were hit hard with layoffs. The numbers are steadily recovering, but the country still has an 8.4 percent unemployment rate.
If you have been affected, hopefully, you are aware of the unemployment benefits process in your state and have found resources to begin a new job search. If you have been fortunate enough to keep your job, you should still be thinking strategically. You will want to assess the stability of your current position. Have there been indications that the company is struggling? Have there been cuts to hours or pay? Have there been conversations about fundamental changes that could put your job at risk? Be observant and look out for these potential red flags. If you have concerns about your long-term job stability, now may be a great time to dust off your resume and begin a passive job search—start looking to see who is hiring and what your next move might look like.
How is Your Retirement Planning?
If you have retirement savings, or other investments, 2020 has been a whirlwind. The stock market crashed earlier this year as the COVID-19 pandemic was just beginning to take hold. Since then, it has roared back to reach new, all-time highs. No one can predict the stock market—so the key is to manage your risks.
Depending on where you are in your retirement timeline, now may be a good time to take a close look at your accounts. Is your portfolio appropriately diversified for the level of risk you are currently willing to take? If not, it may be time to rebalance from riskier to safer investments.
Are You Prepared for the Next Emergency?
COVID-19 came out of nowhere. And it brought with it an important reminder—you need to be prepared for the unexpected. Those who had significant emergency savings set aside were probably, on the whole, less impacted by COVID-19 than those who had no savings. Hopefully, the economy will keep recovering, and hopefully, a COVID-19 vaccine will be approved and distributed soon. These measures may help bring the pandemic and its accompanying recession to an end. But, there will be another unexpected emergency one day. Start preparing for it now. Work on building savings worth six months of living expenses, and have a no-frills emergency budget ready to put into action.
Is Now the Time to Start a Business?
If you have been planning or even just hoping to start a small business, now may be the time to lay the foundation. Sure, this is still a period of economic uncertainty, and social distancing has stopped some businesses in their tracks.But, businesses are also innovating more than ever before.
Many people have found themselves with more time in recent months to learn new skills and to think critically about their plans for the future. If you have a skill or product that would make for a good business, now may be a perfect time. Start polishing your business plan, researching the required forms and licenses, and make sure you understand how business credit works.
What New Costs Should You Be Watching Out for?
If you think about where you were one year ago today, what you were doing, and what you were thinking about, chances are that things were much different for you than they are this year. Most of our routines have been entirely upended, and we are still getting acclimated to the so-called "new normal." In some cases, the "new normal" is cheaper. For example, most people are not spending as much money at bars and restaurants or on travel. But new habits and routines have costs, too. Take virtual learning, for example, which may leave parents with new costs for equipment and other educational supplements at home.
Regardless of your circumstances, it is important to take a quick inventory of the new services, luxuries, or other extra costs you have taken on this year. Also, look ahead—what costs may sneak up on you this fall and winter? You will want to work these into your budget and think critically about them, based on your current financial standing. If some costs are excessive, see where you can make cuts. If others are necessary, or simply small luxuries that you have appropriately budgeted for, then that's great too. After all, you deserve at least a little pampering for making it this far in what has been a year to remember.
Want more help? Hopefully, these questions will get you thinking critically about your finances this Labor Day. If you want more assistance, particularly with managing credit card debt and developing a repayment plan, our counselors are here to help. Get free help here.
Saturday September 5, 2020
/