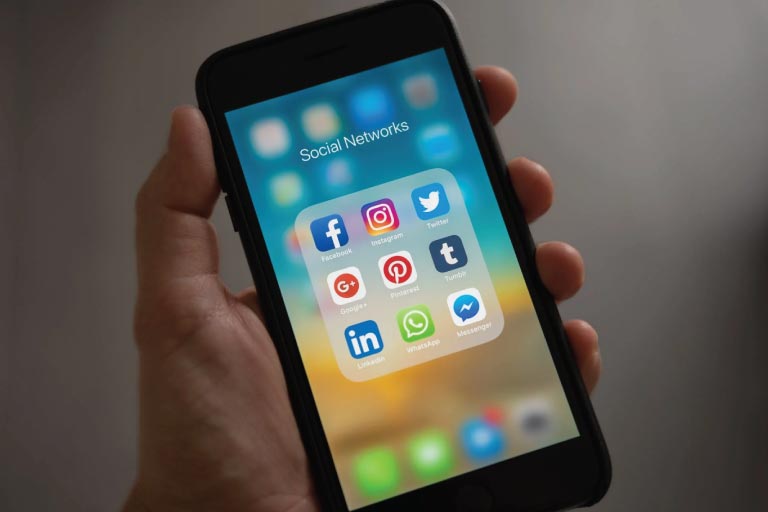 A change went into effect on November 30, 2021 to the Consumer Financial Protection Bureau's Debt Collection Rule. It's an amendment to the 1977 Fair Debt Collection Practices Act that now allows debt collectors to contact people via social media platforms such as Facebook, Twitter and Instagram. While clarifying limitations on contact through text and email, the new rule raises serious concerns. 

For instance, in the case of Facebook, debt collectors must identify themselves as debt collectors and send a private friend request or direct message. They cannot simply post to a person's timeline or make contact for undeclared reasons to gain access or trust.  
Contact through social media platforms, text messages and email, require debt collectors to obey other limitations outlined in the rule change. In reality, though, the guardrails established for debt collectors could be safer as written than they are for everyone else on the information superhighway. 

"We don't believe there are enough consumer protections," April Kuehnhoff, a National Consumer Law Center staff attorney, said from her office in Washington, D.C. "We would've liked to see an opt-in system where consumers had to give consent before being contacted (electronically) with detailed information about their debt. 
"Instead, (the rule) clarifies how debt collectors can contact people via email, text and direct messages, and they have to include a statement allowing consumers to opt-out. We have lots of concerns about people missing these methods of contact or that information ending up in a spam folder." 

Critics say it's not clear how different creditors will employ the opt-out option. But most of us have been conditioned (for good reason, as outlined in the Federal Trade Commission's warnings against phishing scams) not to click on hyperlinks in unsolicited texts, emails and social media messages.  

"Unfortunately," Kuehnhoff said, "there are bad actors, who aren't legitimate debt collectors and might be sending out emails that look like they're coming from legitimate sources." 
This can be difficult for consumers already receiving multiple creditor contacts on a regular basis, keeping track of emails, texts and social media friend requests and direct messages. The new rule wants you to determine the legitimacy of the senders who don't have limits on the frequency of electronic contacts unless you do opt out.

That can be confusing at best, harmful at worst.

So even if the new rule's limitations save people the embarrassment of debt collectors popping up on their Facebook page for their friends and neighbors to see, consumers need to be aware of scams and abuse arising from this new method of contact.

Just since the rule went into effect, some people already have reported receiving debt collection communications via text, email or social media that are not from a debt collector. 
These are attempts to capture personal information or collect money, so consumers must be careful about responding to these communications.

In another worrisome scenario, people could receive requests from businesses for debts they don't owe. The email or Facebook request may display a logo they recognize, but it could be an attempt to get them to pay something they don't owe.

The rule does clear up some particulars. 
"The regulations clarify that if a consumer tells a debt collector to stop using a particular method of contact, the debt collector must comply," said Kuehnhoff.

The takeaway for consumers: 
Be vigilant. Verify everything. Make sure what you receive is from a legitimate collection agency on a debt you definitely owe. That can be done by contacting the original creditor and asking if they have sold your debt to a collection agency.

 

If you know how much you owe and to whom, you can easily determine what is legitimate. If you don't pay close attention…well, start paying close attention!  

 

Consumers who experience abusive practices from debt collectors should file a complaint with the CFPB. 

 
But if you really want to avoid a problem, manage debt before it gets to debt collectors. 
If you are experiencing financial hardships – and many vulnerable families are after the past few years of Covid-19 – don't procrastinate. Contact a nonprofit credit counseling organization that can help calm the waters.  
 
Author: 
Mike Leon is the Senior Director of Operations at InCharge Debt Solutions, an NFCC-certified credit counseling agency.
/