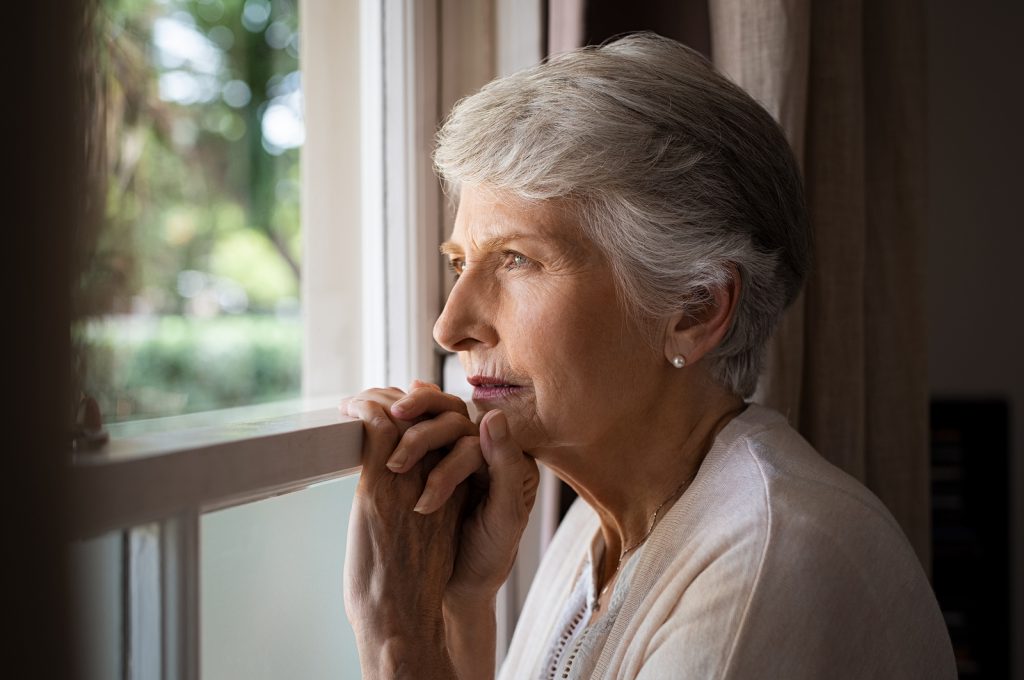 Dear Erica,
My mom is 77 years old. She lives in a one-bedroom apartment and has no assets (no car in her name, no IRA, no stocks, no retirement income, absolutely nothing). She lives entirely off her Social Security check each month. However, she managed to rack up about $15,000 on a credit card that she can no longer pay. She has no savings left.
 
I consulted a bankruptcy lawyer, and he suggested we stop paying the creditor, as she doesn't have any money left anyway. He also recommended keeping her Social Security money in a separate account from any money us kids give her because creditors can't touch an account that has only Social Security income. My brother and I have power of attorney over my mom, as my mom has lost her hearing. She has no phone, so she cannot be harassed, and the only contact the creditor has currently is her mailing address.
 
My concern now is what I should be doing. I don't want my mom to get taken to court, as she has congestive heart failure, and I don't want anything like this upsetting her. Her credit card debt hasn't gone into collections yet. Should I call the lawyer and hire him to deal with creditors? I'm not sure how we will pay for this, but if we have to, we will find a way. Should I be negotiating anything with credit card companies to write off some of the debt? I can only offer a small amount of my own money. Should I wait for the debt to go to collections?
Hi Dan,
What a dreadful situation this has been for you and the rest of your siblings. It therefore gives me great pleasure to be able to alleviate your worries.

The lawyer you spoke with sounds like a quality one, because he didn't unnecessarily push his services. Rather, he gave you the information you needed so you could handle this on your own. Without stating it specifically, he was informing you that your mother is judgment-proof. So you probably don't need to hire expensive legal representation.
 
To be clear, judgment-proof doesn't mean that your mother can't be sued for the balance she ran up. If she or someone else doesn't pay the bill, the creditor might very well turn it over to its lawyers. However, if it does decide to take such action, it would be a waste of time and resources. Even if the creditor won the case and was granted a judgment, collection would be difficult if not impossible because your mother has nothing.
 
As the lawyer explained, your mother has no property that a creditor is allowed to take at this time and is highly unlikely to get such property in the future. If she has a job, her creditor might be able to garnish her wages, so that part of her income would be rerouted to her creditor until the debt is paid in full. Or if she had significant funds in the bank that were not derived from Social Security benefits, a creditor could dig into those with a levy. Essentially, a lawsuit would do nothing positive for the creditor and nothing negative to your mom.
 
So what should you do now? Well, your mom spent a considerable sum, and it must have been on at least a few tangible items. Find out if she or you can return any of the merchandise so the account can be re-credited and the balance reduced at least a little. Or hold a fire sale and send the proceeds to the credit card company. If neither is an option, so be it. The bank may have to accept its loss.
 
In either case, contact the creditor and let it know what is going on. Because you have power of attorney, you can speak on your mother's behalf. Let the creditor know that your mother doesn't have the means to repay her debt completely, but that you are helping her do her best. Have them close or suspend use of the card.

I admire you for caring so deeply and wanting to help your mom through this mess. But take heart that you are neither morally nor legally responsible for another person's credit card debt and that includes a parent's debt.
 
Erica Sandberg is a consumer finance expert and journalist. She's led and produced many financial programs, including her podcast, "Adventures With Money." Her book "Expecting Money: The Essential Financial Plan for New and Growing Families" was released in 2008, and the 2017 edition is out now. Erica is the resident on-camera money and credit authority for KRON-4 News. She holds a certificate in financial planning and spent 10 years with Consumer Credit Counseling Service of San Francisco, first as a budget and debt advisor then ending as the agency spokesperson.

Views expressed are the personal views of the author, and do not represent the views of the National Foundation for Credit Counseling, its employees, its members, or its clients.
/