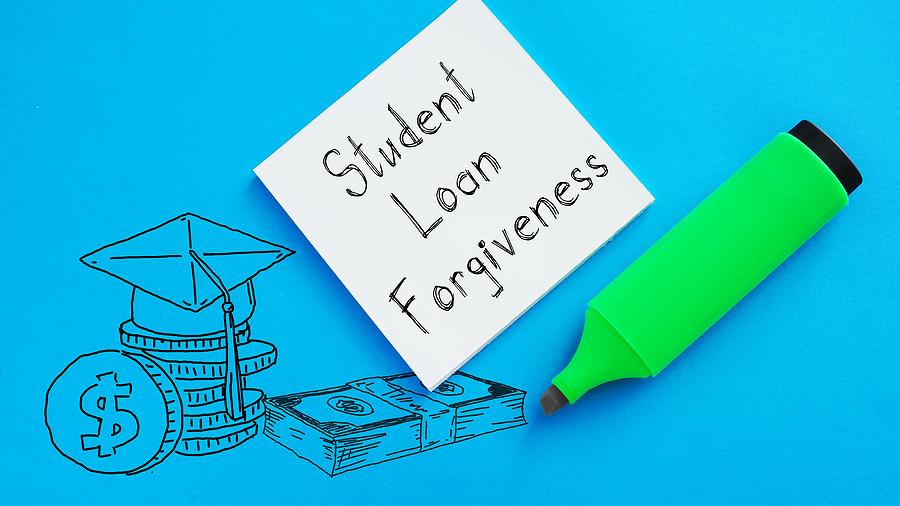 If you have a federal student loan, you could be one of roughly 43 million people who became eligible for forgiveness in 2022.
Thanks to the Student Debt Relief Plan, eligible borrowers can now reduce the amount they owe on Department of Education (ED) loans by as much as $20,000, and potentially reduce their income-driven payments, too.
Who is Eligible for the Student Debt Relief Plan?
If you earn under $125,000 (for individuals) or $250,000 (for married/head of household) you could qualify for the following relief on your federal student loans, even if they're in default:
Pell Grant recipients: Up to $20,000 in loan forgiveness.
Non-Pell Grant recipients: Up to $10,000 in loan forgiveness.
Borrowers with undergraduate loans: Income-driven repayment will be capped at 5% of your discretionary income (down from 10%).
Note that "up to" means you can only receive forgiveness up to your total loan balance, not more.
How Do I Apply for the Student Debt Relief Plan?
If the ED already has your income information, you don't need to do anything to qualify. If not, you'll need to complete a simple application—no documentation or FSA ID is required—by December 31, 2023. Most borrowers can expect the relief within six weeks after applying.
In the meantime, it's a good idea to make sure your ED account is up-to-date, so you don't miss any important announcements or deadlines. You can do that by logging in to StudentAid.gov. Be sure to do each of the following:
Update your contact information on you ED account.
Find out who your loan servicers are (in your account dashboard) and contact them to update your information.
Sign up to receive text alerts.
If you don't have a StudentAid.gov account you can create one here.
Other Loan Forgiveness Programs
There are a handful of forgiveness programs for ED loans, including but not limited to the following:
Public Service Loan Forgiveness (PSLF): Full forgiveness is available for borrowers who've worked for nonprofits, the military, or the government for 10 years or more.
Teacher Loan Forgiveness: Teachers who've worked full-time for five years in a qualifying school may be eligible for forgiveness up to $17,500.
Closed School Discharge: You can have loans discharged if you went to a school that closed while you were enrolled or shortly after you withdrew.
Where Can I Get Help?
If you have more questions about student loan forgiveness or repayment, there are plenty of free and low-cost resources available.
Visit StudentAid.Gov for answers to frequently asked questions. For more personalized support, schedule Student Loan Counseling with an NFCC-Certified Credit Counselor. During your appointment, you'll explore your best options for loan forgiveness and income-driven payment.
Saturday December 10, 2022
/