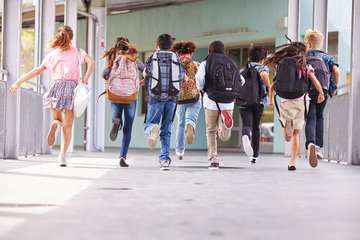 With the cost of back-to-school shopping higher than it has ever been, it's not getting any easier for parents to buy everything their kids need to succeed in school. Many stores will be having sales for the back-to-school season, but here are some important tips to save money during this frenetic shopping season.

Do Your Research
Most stores will show their prices for nearly every item on their website, and you can look through multiple stores to find the cheapest price in your area. You won't want to buy everything from one store because some products will probably be cheaper somewhere else. You will also want to find out which stores price match so you can take advantage of another store's cheaper price. Plus, some states have specific days of tax-free back-to-school shopping, and you will want to utilize the savings if your state participates.

Use What You Already Have
You likely already own some of the supplies your child will need, which means you don't have to buy all-new items. Make sure to note what supplies, clothes, and other items your child already owns because it will make the shopping trips that much easier. Additionally, talk to friends and family to see if they have any spare supplies that they are willing to give you. They may be able to help you check off some miscellaneous items on your list.

Don't Start Right Away
It may be tempting to start shopping immediately because you will be able to choose from the largest selection, but make sure you know what you need to buy first. Necessities are acceptable to buy at the start of the season, but wait until the list of specific supplies is released to buy smaller items. You may not be required to buy something you were expecting. Stores will also likely have clearance sales in September, after the back-to-school rush has ended. While inventory will be low here, you will be able to find the lowest prices of the entire season. So, if there are items your child does not need for the first few weeks of school, try holding off until those prices drop.

Look For Hidden Deals
Many stores will offer some deals that will allow you to get free money or save on top of back-to-school sales. Look for coupons anywhere you can find them. Look especially on social media and in the store's catalogs, because these may have coupons you can't find elsewhere. Also, some stores have programs where you can buy a gift card and receive more value on the gift card than what you paid. If you know you will spend a certain amount of money at a store, this is a perfect opportunity to save a few bucks.

Shop At Non-Traditional Stores
Superstores and office supply chains will come to mind first when you think of back-to-school shopping, but don't rule out other types of stores when looking for the best place to buy. If you need to buy something in bulk, look at Sam's Club, Costco or other warehouse stores, where buying in larger quantities will likely be cheaper than at typical office supply stores. There may also be school supplies sold at dollar stores or variety stores, which could hold items you wouldn't expect at much cheaper prices. Lastly, look for garage sales, which won't have everything you need, but might have some specific items at less expensive prices than at other stores.

Learn From Past Experiences
Tips like these will never apply perfectly to anyone. You are the person who best knows and understands your specific experiences. If this is not your first time doing back-to-school shopping, think about problems you've had in the past: what stores were too expensive, where you couldn't find the supplies you needed, or any deals you missed. Work to fix the issues you've had so you can have the best back-to-school shopping season possible. Then, when the season has passed, write down what you want to fix or improve next year so you can keep saving more every time this season comes around.

Back-to-school shopping season is right around the corner, so plan ahead to be prepared to save as much money as possible when the time comes. Implementing these strategies will help you find savings in many different areas, and, if you can improve on your previous back-to-school shopping experiences, you will certainly increase the money you save. With all of these tips to help, we hope you have a successful back-to-school season. Happy shopping!
/