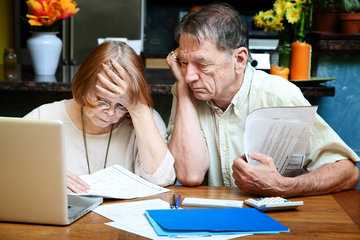 If you are falling into a financial crisis, there are certain steps you can take to help you regain control of your financial situation. One vital step to take that opens a pathway to other options is talking people who understand their finances and can help you better understand yours. Here is a list of some of the best people you can reach out to if you are falling into a financial crisis.
Family Members and Loved Ones
The people closest to you will likely be the people most willing to help in a financial crisis. Explain your situation to them, and try to discover ways that they can help you. This could be advice they can give you about how to get out of your crisis or a recommendation of someone they've seen if they have been in a similar situation. Your family and friends should be some of the first people you talk to because they will usually be open to giving you the support you need.
Financial Counselor
Financial counselors will take a holistic approach to your financial situation and look at all of your assets and liabilities and consider your credit, income, and debts when helping you decide how you can proceed in your financial situation. A certified financial counselor will help you understand all of your options and choose which will be the most efficient for you to find your way to financial freedom. You will also be able to talk to a financial counselor multiple times to examine your progress over time. You can talk to a financial counselor at one of our member agencies.
Your Loan Servicer
If your financial crisis is coming because of an unpaid loan, your loan servicer will sometimes be able to work with you to refinance or even lessen the amount of your loan, which will take some of the burden off of you. Your lender wants you to pay the loan, so they will often work with you to make sure you find a plan that works for you. Speak with them before making any significant changes because they may be able to help you fix your situation without those major adjustments.
Attorney
Talking to an attorney will help you become familiar with the legal options you have regarding your financial crisis. Your lawyer will be able to recommend any specific legal actions you should take that you may not have considered. Though taking legal action in a financial crisis may seem drastic, sometimes it can be better for you and your credit than staying in the crisis for too long.
Online Tools
If you need immediate help and cannot meet or speak with someone quickly, there are certain online tools that will take your information and give you advice. However, these tools will not give advice that is as personalized as a financial counselor or trusted friend will. They can be helpful tools for short-term help, but they should not be viewed as long-term solutions.
Financial Advisor
If you have a financial advisor that you trust, they will be able to look through and help you understand your personal financial circumstances. This will allow them to give you ideas for how to improve your situation with what you have and what you can do in the future. They can begin to put you on a path to fixing your situation, and they will be able to speak with you multiple times over the course of your crisis to update you on your standing and adjust your path if necessary.
A financial crisis is something you will want to get on top of quickly. If you know you are falling into financial trouble, you will want to talk to someone soon so you can determine your next steps before anything spirals out of control. If you take action as soon as possible, you'll be able to come out of your financial crisis stronger than ever before. Contact one of our certified nonprofit credit counselors today!
/