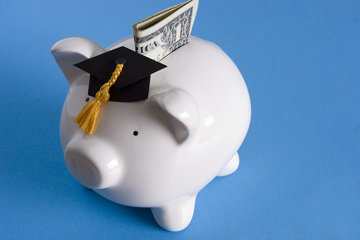 Q. I graduated from Ashford university in 2010 with the hopes that I could get a better job opportunity. Unfortunately, not many employers recognize this university as legitimate with all of its legal woes. I feel like I was misled by this school and reached out to my state attorney asking for help with student loan forgiveness. Is there any information that's available to help me?
Dear Reader,

There's plenty of information to help you navigate the loan forgiveness process based on borrower defense. Your best source is the Department of Education and you can reach them through their hotline, 1-855-279-6207 and their website, which has an online application and a checklist of the documents you will need to submit during the process.

As you know, Ashford University and Bridgepoint Education, its parent company, have definitely seen their share of legal woes in recent years. In addition to being the subject of investigations, Ashford University was fined $31.5 million by the Consumer Financial Protection Bureau in 2016 for deceiving students about the actual cost of their private student loans. In 2017, the California Attorney General sued the university for deceptive and unlawful marketing and sales practices. So, with this precedent, you may be eligible for discharge under borrower defense. Eligibility requirements specified on the Department of Education website state that you must have attended a school that engaged in any misconduct or violated any state laws directly related with your loans or the educational services for which the loans were provided for. If you feel that you were misled into attending the school under false promises of high employment rates after graduation or based on accreditations the school does not have, you might qualify for forgiveness.

When you are ready to move forward, fill out the application online or print it out and mail to the Department of Education. During your application process, you will be asked to provide your personal information and details about your time at Ashford University. You should submit documentation backing your claim of how you believe that the school misled you or broke the law. There's a list on the website of the documents that you can submit, but they can be anything that can substantiate your claim like school correspondence, brochures, and transcripts.

Once your application is submitted, it will be reviewed, and you will be notified of an outcome. If you are eligible to receive the loan forgiveness, you may be able to have all or a portion of your loan forgiven, and you may even be reimbursed for any amounts you've already paid to satisfy those loans. There is a high volume of claims being filed, so you might expect to be waiting for almost a year during which time your loans would be in forbearance. In fact, Department of Education data reveals that more that 100,000 borrowers are still waiting for their claims to be processed.

If you do not qualify for the forgiveness under borrower defense, you will still be responsible for repaying your original balance, plus any additional interest accumulated during the application process. If you find your claim has been denied but you still need assistance repaying your student loans, you can always explore additional federal loan repayment programs. Your student loan servicer can help, but I suggest you take it a step further and talk to an NFCC-certified credit counselor. Student Loan Counselors can help you review your current financial situation and explore diverse federal repayment programs that you may qualify for. There's help out there and you are definitely on the right track. Good luck!

Sincerely,
Bruce McClary, Vice President of Communications

Bruce McClary is the Vice President of Communications for the National Foundation for Credit Counseling® (NFCC®). Based in Washington, D.C., he provides marketing and media relations support for the NFCC and its member agencies serving all 50 states and Puerto Rico. Bruce is considered a subject matter expert and interfaces with the national media, serving as a primary representative for the organization. He has been a featured financial expert for the nation's top news outlets, including USA Today, MSNBC, NBC News, The New York Times, the Wall Street Journal, CNN, MarketWatch, Fox Business, and hundreds of local media outlets from coast to coast.

*Some questions have been shortened and/or altered for publication purposes while others have been published as is.
/