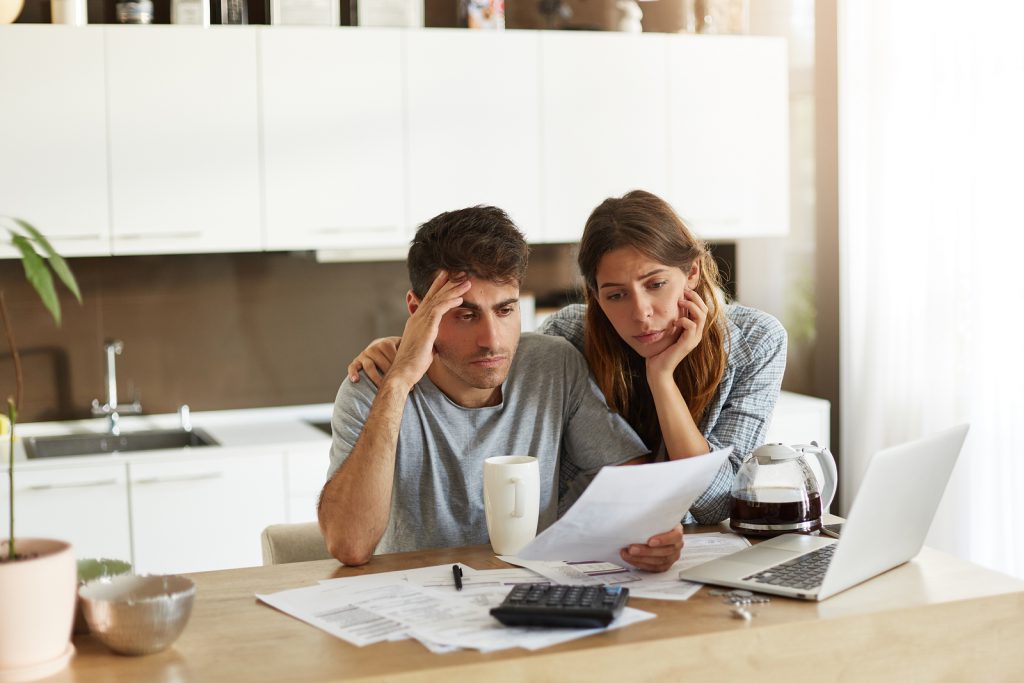 Question: My husband and I need financial guidance and are not sure who we need to go to? A financial advisor? Debt counselor? Bankruptcy lawyer? Where do we start?


Dear Reader,

Determining what kind of financial help you need is not always as easy as it sounds. It all depends on your current situation and your financial goals. To know what professional can help you best, you need to know what they offer. Let's look at the differences between them.

A financial advisor is a qualified professional who can help you meet your long-term financial goals and build wealth. They meet with their clients and, taking into consideration their goals and risk tolerance, they make the appropriate recommendations to help them invest and plan for the future. Most advisors don't come in cheap. Some are commission-based and others are fee-based. Commission-based advisors recommend products and services that typically result in higher commissions for them. Fee-only advisors work under a fiduciary standard, which means they are required by law to keep your interests above theirs. Their fees vary, depending on the state where you live and on their experience.

Unlike financial advisors, debt counselors (also called credit counselors) offer personalized financial guidance on how to manage your money and debts. They also review your current financial situation and provide an overall budget analysis to help you find the right strategies to pay off your debt, improve your credit, and learn how to manage your finances in the future. Not all debt counselors are created equal. Make sure you work with someone trustworthy and preferably from a nonprofit agency. For-profit counselors work for private entities and may charge steep fees to help you deal with your debt. Nonprofit debt counselors don't charge upfront fees, and if you qualify, you can have counseling fees eliminated or reduced. Nonprofit counselors review your situation holistically and their main goal is not only to help you deal with your debt but to prepare you for a successful financial future.

Lastly, bankruptcy lawyers counsel their clients in the complexities of bankruptcy laws. They can advise you in reducing your debts by liquidating your assets and recommending the right type of bankruptcy for your specific situation. Bankruptcy is a rather expensive process, which can be another obstacle if you are already strapped for cash. As part of the bankruptcy process, the court requires that you go to credit counseling sessions to review your finances and set a plan for the future. So, it's always a good idea to talk to a credit counselor first, even if you are considering bankruptcy. You may have more options than you think.

I hope that you have a better idea of the kind of advice you need and where to find it. But if you still need further guidance, I recommend you talk to a nonprofit credit counselor. If they cannot help you, they will point you in the right direction to get the assistance you need. Good luck!

Sincerely,
Bruce McClary, Vice President of Communications

Bruce McClary is the Vice President of Communications for the National Foundation for Credit Counseling® (NFCC®). Based in Washington, D.C., he provides marketing and media relations support for the NFCC and its member agencies serving all 50 states and Puerto Rico. Bruce is considered a subject matter expert and interfaces with the national media, serving as a primary representative for the organization. He has been a featured financial expert for the nation's top news outlets, including USA Today, MSNBC, NBC News, The New York Times, the Wall Street Journal, CNN, MarketWatch, Fox Business, and hundreds of local media outlets from coast to coast.

/