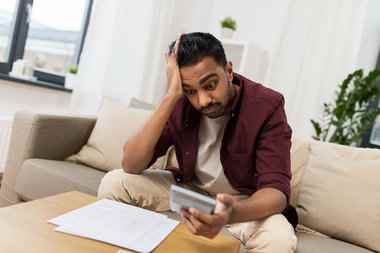 Q. I filed for bankruptcy, but my case was dismissed. It's been 16 months since the dismissal. While I was protected during the bankruptcy process, all accounts were closed and not sold to collection agencies.
Should I hire a credit repair company to help clean up the mess or should I leave it alone? Right now, I only have one account in collections and maybe 10–12 that have late payments.
Dear Reader,
Thank you for your question. From what you tell me, it seems that your situation is still somewhat unresolved. And unfortunately, I won't be able to give you a very specific answer because I'm missing some of the key details. However, I can help you put things into perspective so that you can make the right choice, especially when it comes to your expectations about working with a credit repair company.
These types of companies claim they can "repair" and "fix" your credit by removing damaging information from your report. But this is not entirely true. They can only have inaccurate or incorrect information removed from your credit report. If the information is damaging but accurate–like your closed accounts and collections–it cannot be removed from your report. Accounts can fall off on their own after they've been inactive for seven years, regardless if they are positive or negative accounts. So, working with one of these companies cannot and will not make any information disappear if it is correct.
Now, if your accounts are closed and inactive, but you had not paid them off completely before your two bankruptcies were dismissed, you are still legally responsible for repaying what's owed. And your creditors can come after you to collect. They have a window of time, called the statute of limitations, to legally collect their debts and sue you in court, which is usually about six years from the day of last activity in the account. The statute of limitation varies in each state, so consult with an attorney and find out what it is in your state and prepare yourself to deal with your creditors when they start calling.
Like your intuition was telling you, bankruptcy is not always the solution. Maybe you would have benefited from other debt relief strategies. So that you don't have to wonder what your options are, I suggest that you talk to an NFCC certified credit counselor from a nonprofit agency. Credit counselors can objectively help you explore all of your options to find the right one for you. Unlike Credit Repair agencies, most non-profit agencies won't charge you for counseling, and if they do, it would be a small fee. Discuss your situation with a credit counselor and learn the best ways to be prepared to deal potential debt collectors, repay your debts, and start rebuilding your credit. It sounds like you have learned quite a bit on your own, but now, you can find the guidance you need to make the road to financial stability a bit easier. I wish you the best of luck!
Sincerely, 
Bruce McClary, Vice President of Communications
Bruce McClary is the Vice President of Communications for the National Foundation for Credit Counseling® (NFCC®). Based in Washington, D.C., he provides marketing and media relations support for the NFCC and its member agencies serving all 50 states and Puerto Rico. Bruce is considered a subject matter expert and interfaces with the national media, serving as a primary representative for the organization. He has been a featured financial expert for the nation's top news outlets, including USA Today, MSNBC, NBC News, The New York Times, the Wall Street Journal, CNN, MarketWatch, Fox Business, and hundreds of local media outlets from coast to coast.
*Some questions have been shortened and/or altered for publication purposes while others have been published as is.
/