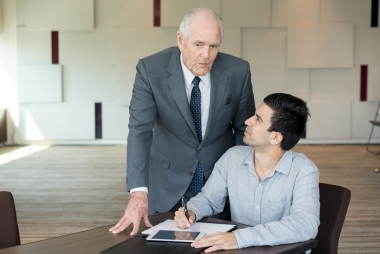 Q. What will happen if I do not pay off one American Express credit card? I have three other credit cards that I am currently paying off, but American Express wants $5,000 paid all at once.
Dear Reader,
It is hard to adequately predict what will happen if you do not pay your American Express card. However, I can tell you what to expect in general terms. If your American Express is asking you for a one-time payment of $5,000, it is possible that you are already behind in your payments and that you owe that much, if not more. If you do not make a payment arrangement with the creditor, you can expect your account to be sent to an internal collections department or to an independent agency, if it's not already there.
Once your debt is placed with a collection agency, you can expect many unwanted calls, emails and correspondence from the collector. Although the Fair Debt Collection Practices Act (FDCPA) prohibits debt collectors from using abusive language and unfair or deceptive tactics to collect from you, some still do. So, you will have to be aware of your rights to protect yourself. If the collector cannot get a payment from you after a while, they can sue you. You are more likely to be sued if the amount you owe is high, if it looks like you are making other creditors' payments or if you own property or a car. It is important to understand that these are just risk factors and the collector has a legal right to sue under any circumstances for any amount.
If the collector wins in court, a judgment will be entered against you. This gives the collector the right to seek a wage garnishment, a lien on your property or car, or a levy on your bank account. The legal rights of collectors and how much they can get from you depends on your state. Some states favor collectors over consumers, and if you reside in one of those states, you could be put in a vulnerable financial position. It is in your best interest to know the laws in your state to fully understand your rights and what you can expect from a collector.
I encourage you to explore other options to deal with your American Express beyond withholding payments. You can talk to a NFCC-certified credit counselor from a member agency to review your current financial situation and try to find a repayment strategy to pay off this account. Dealing with a collection agency is never pleasant and the consequences can be lasting. However, you may have an opportunity to avoid this. Talk to a counselor today; help is a phone call away.
Sincerely, 
Bruce McClary, Vice President of Communications
Bruce McClary is the Vice President of Communications for the National Foundation for Credit Counseling® (NFCC®). Based in Washington, D.C., he provides marketing and media relations support for the NFCC and its member agencies serving all 50 states and Puerto Rico. Bruce is considered a subject matter expert and interfaces with the national media, serving as a primary representative for the organization. He has been a featured financial expert for the nation's top news outlets, including USA Today, MSNBC, NBC News, The New York Times, the Wall Street Journal, CNN, MarketWatch, Fox Business, and hundreds of local media outlets from coast to coast.
*Some questions have been shortened and/or altered for publication purposes while others have been published as is.
/