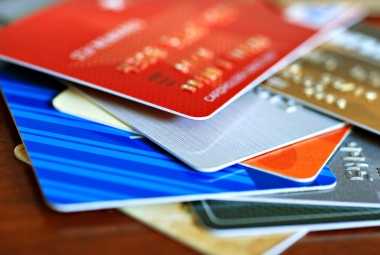 Q. Can the NFCC help consolidate all credit cards, even ones under $500?
Dear Reader,
If you are considering loan consolidation to repay your credit cards, we encourage you to think about it carefully. We can also connect you with NFCC-certified credit counselors that can help you explore this strategy. But, just like a credit counselor, we can only offer advice, guidance and education.
Loan consolidation usually works best for people who have good enough credit to get a loan for the amount they need at a low-interest rate. And not all consumers are ready for a new loan. Besides, loan consolidation does not eliminate your debt; it just moves it around from a few lenders to just one and, you are still responsible for all of it. So, if you are struggling to make your monthly payments now, this strategy may not be the right one for you. Consolidating your debts does not guarantee that your monthly payments will be lower; they can remain the same or even increase because you will have a short repayment period. Remember, you will have to repay all your debt within a set timeframe for a fixed monthly amount. Also, some lenders may charge origination fees or require collateral if your credit is not great. If that's the case, falling behind in your payments puts you at risk of losing anything you used as collateral.
The benefit of loan consolidation depends on your financial situation and your total debt. If you decide to move forward with this strategy, do your homework and work with a reputable institution, like a credit union. Still, I suggest you chat with an NFCC-certified credit counselor from a nonprofit agency. Your counselor can help you explore this and other debt repayment options to focus on repaying your debt without getting into a new one. For instance, a Debt Management Program(DMP) offers similar benefits without getting a new loan. With this plan, you make one monthly payment to the nonprofit agency you are working with, and they distribute your payments to all your creditors. One of the main benefits of a DMP is that you pay your debt in full in 3-5 years and for less money than if you were paying them on your own. Your counselor works with your creditors to reduce your interest rates, and even to reduce your monthly payments and other penalties. There is no minimum debt established for credit cards to be included on this plan, but you do need to meet certain income requirements to make sure you can meet your monthly DMP payments. There are several things to keep in mind with a DMP. As part of the deal, you will agree to close your credit cards and won't get new credit until you are paid in full.
When it comes to repayment strategies, one size doesn't fit all. If you work with a counselor, they will review your budget and offer guidance to help organize your finances in a way that helps make the most of your debt repayment efforts. You may have more repayment options than you think, especially if your cards have very low balances. You just have to find the right one for you. Your counselor is ready to help. The road to debt repayment is one phone call away.
Sincerely, 
Bruce McClary, Vice President of Communications
Bruce McClary is the Vice President of Communications for the National Foundation for Credit Counseling® (NFCC®). Based in Washington, D.C., he provides marketing and media relations support for the NFCC and its member agencies serving all 50 states and Puerto Rico. Bruce is considered a subject matter expert and interfaces with the national media, serving as a primary representative for the organization. He has been a featured financial expert for the nation's top news outlets, including USA Today, MSNBC, NBC News, The New York Times, the Wall Street Journal, CNN, MarketWatch, Fox Business, and hundreds of local media outlets from coast to coast.
*Some questions have been shortened and/or altered for publication purposes while others have been published as is.
/