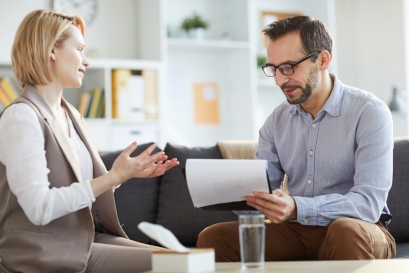 Q. Can you help with a student loan that has gone to collections?

Dear Reader,

Your options to deal with a student loan collector will vary depending on the type of loan that you have and how much you owe. If you have private loans, you will have talk to your loan servicer and attempt to negotiate a deal directly with them. Unlike the Department of Education, private lenders are not required to offer borrower assistance to help them with defaulted loans.

If you have federal loans, the Department of Education gives you options. One of these options is to consolidate your federal loans into a Direct Consolidation Loan. If you meet the eligibility requirements and have more than one federal loan, you can have your default loan paid off and you'll be able to start making one fixed monthly payment. Before consolidating your loans, you will have to enter into a repayment agreement with the collector or the school, or you must agree to repay your consolidated loan under one of the income-based repayment plans.

If consolidating your loans is not an option for you, the Department of Education also offers student loan rehabilitation programs to bring loans out of default. Depending on the type of loan that you have, you will be required to make nine pre-arranged payments over ten months. These payments have to be negotiated directly with the collector or school and they will be set taking into consideration your current financial situation. If you make these payments as agreed, your loan will be taken out of default and the notation of "default" will be removed from your credit report. However, the negative history of the missed payments will remain.

In addition to these options, you could consider paying the loan in full or attempting to negotiate a settlement. Both of these options may be off the table for most borrowers. Some may not have enough cash, and the debt settlement or compromise–as the Department of Education calls them–is nearly impossible to obtain.

So, if you are unsure how to move forward, I suggest you talk to an NFCC-certified student loan counselor. Right now, your main focus should be finding the best strategy to deal with your collectors before they pursue more drastic collection tactics. Dealing with collectors can be challenging, especially if you don't know your rights or are not aware of your repayment options. A student loan counselor can offer you the guidance that you need to make the most of the situation and successfully work with your collectors. Good luck.

Sincerely,
Bruce McClary, Vice President of Communications

Bruce McClary is the Vice President of Communications for the National Foundation for Credit Counseling® (NFCC®). Based in Washington, D.C., he provides marketing and media relations support for the NFCC and its member agencies serving all 50 states and Puerto Rico. Bruce is considered a subject matter expert and interfaces with the national media, serving as a primary representative for the organization. He has been a featured financial expert for the nation's top news outlets, including USA Today, MSNBC, NBC News, The New York Times, the Wall Street Journal, CNN, MarketWatch, Fox Business, and hundreds of local media outlets from coast to coast.

*Some questions have been shortened and/or altered for publication purposes while others have been published as is.
/