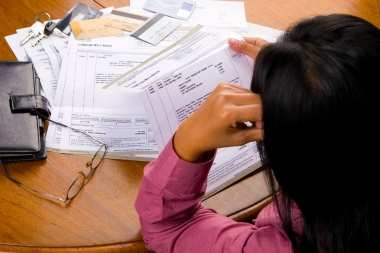 Q. In March of 2018, I decided to go through a debt settlement program. Big regret! The program they put me on is for 5 years. They have settled with one company thus far and they take their settlement fee off the top which is more than the monthly amount they are paying the creditor. Their method is baffling. I feel I made a bad decision and was wondering if I could go a different route?
Dear reader,
There are other methods you could consider for managing the remaining balance of your debt, but you will have to end your current settlement agreement before moving forward with a new debt repayment strategy.
Should you decide to exit your debt settlement program, you should carefully review all the terms of your contract with the settlement company. If you are working with a reputable organization, this should be fairly simple and most likely it will require that you submit your request in writing, which is a good thing to do even if it is not required as a part of the service agreement. Based on what you shared in your question, if the company is taking a settlement fee before your debts are settled, it is possible that they may be in violation of the Telemarketing Sales Rules, which prohibits the collection of upfront fees. If you suspect that they are engaging in that practice, you can report the activity to the Federal Trade Commission through their online complaint portal. You might also consider using more aggressive tactics or work with an attorney to break free from the contract. It may be difficult, but it can be done with the right guidance.
Once you discontinue using the debt settlement service, you should contact your bank or credit union to stop any future automatic drafts intended for the debt settlement company. At the same time, you should reach out to your creditors to let them know about your decision, and how you intend to manage the debt differently. It's very important that you have a repayment strategy in place before this conversation takes place. In your situation, you can continue to handle the debt on your own, either by renegotiating the settlement directly with the creditor or by humbly asking for their help. If they are willing to work with you, ask for the new agreement in writing and only accept it if you are certain that you can make your payments. Another option, and possibly your best, is to talk to an NFCC-certified credit counselor from a nonprofit agency.
A credit counselor can help you figure out where you stand with your finances, your debts and your current arrangements. They will conduct a comprehensive review of your overall financial situation and provide recommendations to help you find the right repayment strategy for you. Just as one size doesn't fit all, not all repayment strategies are right for everyone. It is possible that a debt settlement was not right for you. Without the specifics of your situation is hard to say, but, generally, debt settlements through third parties can still take several years to complete, carry heavy settlement fees – usually 15-25% – when debts are settled, plus account maintenance and monthly fees.
Settlement companies have a tendency to omit the dark details about settlements, but you can trust a certified counselor to work in your best interest and offer you clear options, so that you can choose your strategy after careful consideration. Most counseling sessions are offered at low or no cost, and you can reach a counselor online, by phone or in person. Talk to an expert today and start feeling right about your financial choices. Good luck!
Sincerely, 
Bruce McClary, Vice President of Communications
Bruce McClary is the Vice President of Communications for the National Foundation for Credit Counseling® (NFCC®). Based in Washington, D.C., he provides marketing and media relations support for the NFCC and its member agencies serving all 50 states and Puerto Rico. Bruce is considered a subject matter expert and interfaces with the national media, serving as a primary representative for the organization. He has been a featured financial expert for the nation's top news outlets, including USA Today, MSNBC, NBC News, The New York Times, the Wall Street Journal, CNN, MarketWatch, Fox Business, and hundreds of local media outlets from coast to coast.
*Some questions have been shortened and/or altered for publication purposes while others have been published as is.
Thursday September 20, 2018
/