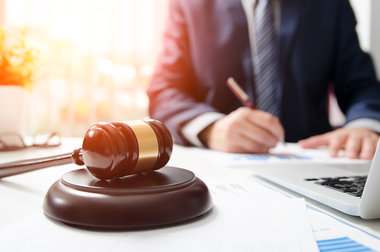 Q. What is a judgment?
Dear Reader,
Dealing with a judgment can be a terrifying ordeal. As it relates to credit, it means that a creditor or debt collector has taken you to court to collect your unpaid debt and they have won the lawsuit.

Like any legal matter, a judgment is a process. It's the debt collector's last recourse to legally collect the debt after all other collection attempts have failed. To initiate the suit against you, the debt collector should mail you a summons. If you fail to answer the complaint promptly or entirely disregard it, the court may award a judgment against you by default. If a judgment is entered against you, it becomes a part of your public record and appears on your credit report. Also, depending on your state of residence and other factors, it may give your debt collector a right to size your property, garnish your wages, or place a lien on your bank account to repay the debt.

Judgments can be hard to fight. You may have some options that can lead to a faster resolution. For instance, if the judgment was entered against you by default or if it was served to you improperly, it may be possible to have the judgment vacated. If you think you are in this situation, contact an attorney to discuss your situation. However, if you went to court and the judgment was filed against you, it will be almost impossible to make it go away. Despite that, you can still consider an attempt to negotiate with the creditor for a settlement or work out a payment plan. In some cases, you may even be allowed to file for bankruptcy. Lastly, you could decide to let events take their course as the debt collector takes steps to seize your assets to pay off the debt.

A judgment can stay on your report for a while. It will depend on the statute of limitations of your state, but in some cases, the state allows for it to renew, which can really damage your credit report and your public record. The best option is to attempt to deal with your debt at home before you have to do it in a court room. If you ever receive a summons, take action and do not ignore it. At that point, you may still have more options to handle the situation and minimize the damage to your credit. If you are unsure how to proceed, you can always talk to a certified credit counselor from an NFCC member agency. They can help evaluate your specific situation, put your finances in order and find the best strategies to help you repay that debt. Help is a click or a phone call away.

Sincerely,
Bruce McClary, Vice President of Communications

Bruce McClary is the Vice President of Communications for the National Foundation for Credit Counseling® (NFCC®). Based in Washington, D.C., he provides marketing and media relations support for the NFCC and its member agencies serving all 50 states and Puerto Rico. Bruce is considered a subject matter expert and interfaces with the national media, serving as a primary representative for the organization. He has been a featured financial expert for the nation's top news outlets, including USA Today, MSNBC, NBC News, The New York Times, the Wall Street Journal, CNN, MarketWatch, Fox Business, and hundreds of local media outlets from coast to coast.

*Some questions have been shortened and/or altered for publication purposes while others have been published as is.
/