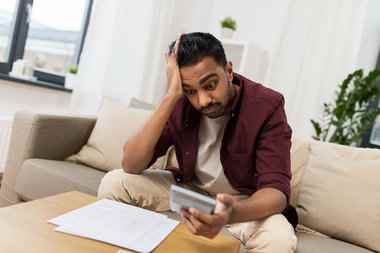 Q. My bills are more than my income. I don't make enough to create a workable budget. Where do I begin and what do I do to fix this?
Dear reader,
Budgets are tools that allow us to review and organize our finances to meet our financial responsibilities and achieve goals. Developing a "workable" budget depends on your current financial responsibilities and income as much as on your goals and ability to adjust your behavior. In this case, it looks like you are not earning enough to meet your monthly financial obligations.
The short answer to your questions is that in order to develop a healthy budget, you either have to increase your income by taking a second job, finding a higher paying job or by reducing your expenses. None of the options are easy.
I recommend you start by developing your budget. It's important to understand how much income is needed to cover your expenses and what expenses you could eliminate to free up some of your money. If you have already tried to create a budget on your own without success, consider enlisting the help of a certified credit counselor from an NFCC member agency. I highly encourage you to seek professional help because your counselor can help you review your budget objectively and help you rethink your expenses. Together you can evaluate your current needs, your expenses, and financial obligations to look for resources and ideas to maximize your income. That is something I cannot accomplish in this reply because I don't know the specific details of your situation.
To make the most of a consultation with a certified credit counselor, gather your financial documents such as your bills, credit card statements, and your pay stubs. Depending on your situation, you should be prepared to cut back or eliminate expenses related to restaurant visits, cable or satellite TV, cellphone plans, housing and transportation. Sometimes it is very difficult to make these adjustments at first, but with a bit of encouragement from your counselor and a solid strategy, you may be able to get your budget where you need it to be. Even if you are able to increase your income, you should still closely follow your budget until you are able to start saving money and feel confident to take on smaller and nonessential expenses.
Your determination now will pay off later. Talk to a counselor today, you can reach them online, by phone or in person. You already took the first step, keep moving in the right direction. Good luck!
Sincerely,
Bruce McClary, Vice President of Communications
Bruce McClary is the Vice President of Communications for the National Foundation for Credit Counseling® (NFCC®). Based in Washington, D.C., he provides marketing and media relations support for the NFCC and its member agencies serving all 50 states and Puerto Rico. Bruce is considered a subject matter expert and interfaces with the national media, serving as a primary representative for the organization. He has been a featured financial expert for the nation's top news outlets, including USA Today, MSNBC, NBC News, The New York Times, the Wall Street Journal, CNN, MarketWatch, Fox Business, and hundreds of local media outlets from coast to coast.
*Some questions have been shortened and/or altered for publication purposes while others have been published as is.
Wednesday February 14, 2018
/