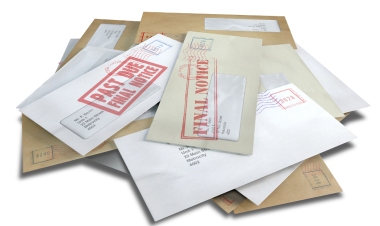 Q. What types of situations are recommended for Debt Management Plans? How much debt do I have to have?
Dear reader,
A Debt Management Plan (DMP) is a service offered by credit counseling agencies, where they will work with your creditors and establish a payment plan that will help you repay your debt in full. It may be a debt repayment option, if you have considerable credit card debt and you have enough income to make the monthly payments. Although there isn't a specific amount of debt you need to be in to enroll in a DMP, clients have around $15,000 in debt when they start.

If you have considerable debt and want to improve your financial health, the first step is to find a trusted and reputable credit counseling agency to review your unique situation. If it is determined that you qualify for a DMP, an NFCC Member agency certified credit counselor will work with your creditors to reduce your interest rates and, in some cases, even reduce or eliminate certain types of fees charged by your credit card company.

Once enrolled, you will start making a monthly payment directly to the agency that is managing your DMP and they will distribute your payments to your creditors. Typically, the length of a DMP ranges from three to five years and the monthly payment varies depending on the amount of debt you have. To succeed on a DMP, you must make your payments on time and in full. Therefore, it is important to review your financial situation with your credit counselor and create a thorough budget, considering your monthly income and all your financial obligations beyond your debts.

A DMP has many advantages. You'll repay your credit card debt in full, faster and at a lower cost than if you were to do it on your own. Yet, it is not the only strategy available to repay debts. Talk to a certified NFCC certified credit counselor to learn what your options are to manage your debt and determine if a DMP is the right strategy for you. Help is a phone call away. Your first step in becoming debt free can be taken today!

Sincerely,
Bruce McClary, Vice President of Communications
Bruce McClary is the Vice President of Communications for the National Foundation for Credit Counseling® (NFCC®). Based in Washington, D.C., he provides marketing and media relations support for the NFCC and its member agencies serving all 50 states and Puerto Rico. Bruce is considered a subject matter expert and interfaces with the national media, serving as a primary representative for the organization. He has been a featured financial expert for the nation's top news outlets, including USA Today, MSNBC, NBC News, The New York Times, the Wall Street Journal, CNN, MarketWatch, Fox Business, and hundreds of local media outlets from coast to coast.

*Some questions have been shortened and/or altered for publication purposes while others have been published as is.
/