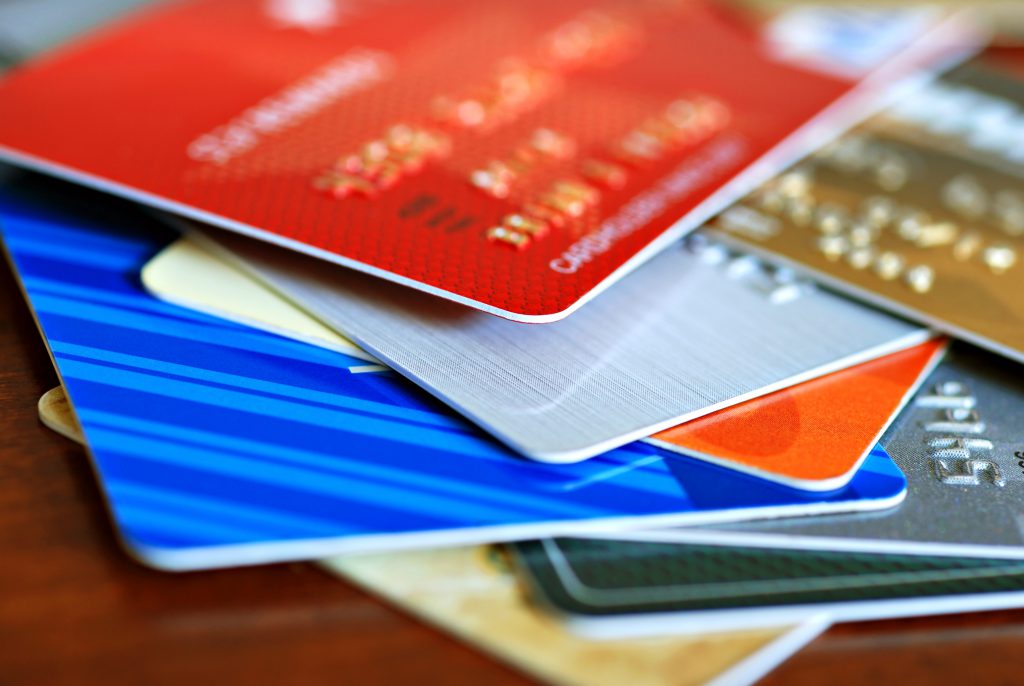 Q. How can I build credit if I have no credit history?
Dear Reader,
Establishing your credit history for the first time can seem like a daunting task. Your lack of credit history tells creditors that you have no experience with credit and they may not want to risk lending you money. So how do you break the cycle? Well, your best option is to apply for a secured card.
A secured card is a credit card that offers zero liabilities to lenders because it is secured by a cash deposit. Most of the time, the cash deposit is the same as your credit limit, typically ranging from $300-$500. These cards work just like any regular credit card and your lender reports your monthly financial activity to the three major credit bureaus, Equifax, Experian, and TransUnion. It is crucial that once you have a secured card you use it strategically and keep it in good standing to increase your credit score. You should focus on always paying your credit card on or before your due date and use about 30% or less of the credit limit you have, even if your credit limit is low. These types of cards are not meant to be kept forever, but you should use it for about a year to establish a solid and consistent credit history. After some time, your creditor may upgrade your card to a regular credit card and refund your initial deposit. Secured credit cards are offered by many major banks and they have similar terms and conditions, which include an annual fee. Review terms carefully and select a card that best suits your need.
One way to start building credit that some people find useful is to seek a small personal loan at a local credit union or bank. Some financial institutions offer credit-builder loans designed to help people with no credit history. Usually, loan amounts are low and repayment periods range from 6-18 months. If you think this is a good option for you and you can take on an extra fixed payment every month, you should consider it. Visit a few institutions to compare offers and get the best possible deal with the lowest interest rates. Remember, you just need an account that is reported to the credit bureaus and that will help establish you as a responsible credit holder.
Another option you can explore is becoming an authorized user on another person's credit card. As an authorized user, you can use someone else's credit card and make purchases and have the account's total activity reported on your credit report. Yet, you are not legally responsible for the account or repaying the debt. As much as it could help you to have that activity reported on your credit file, it could be harmful if the primary card holder is not paying on time or is using most of his or her available credit. This could negatively impact your credit report and be detrimental to your goal of establishing a sound credit history. This option usually yields good results if the account is in good standing, the primary card holder is responsible, and you pair it with a secured card or personal loan.
Once you've established a credit line for at least a year, you can apply to a regular credit card. I would recommend to start with a gas card or retail credit card. However, a word of caution: pace yourself and only get new credit cards strategically. Too many cards in a short period of time not only hurt your credit, but also open the door to get more credit than you can handle and get into debt easily. If you need more details about how to get started and how to use your credit strategically, you can always schedule an appointment with an NFCC-certified credit counselor. Counselors are ready to provide you education and tools to teach how to manage your credit wisely and help you incorporate financially healthy behaviors to meet your goals. It's never too late to start building your credit. Don't put it off, the older your credit is, the better it can be.
Sincerely, 
Bruce McClary, Vice President of Communications
Bruce McClary is the Vice President of Communications for the National Foundation for Credit Counseling® (NFCC®). Based in Washington, D.C., he provides marketing and media relations support for the NFCC and its member agencies serving all 50 states and Puerto Rico. Bruce is considered a subject matter expert and interfaces with the national media, serving as a primary representative for the organization. He has been a featured financial expert for the nation's top news outlets, including USA Today, MSNBC, NBC News, The New York Times, the Wall Street Journal, CNN, MarketWatch, Fox Business, and hundreds of local media outlets from coast to coast.
*Some questions have been shortened and/or altered for publication purposes while others have been published as is.
/