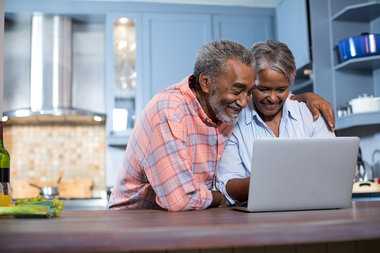 Q. When Can I Afford to Retire?
Dear reader,
The answer to your question depends on multiple factors. To estimate when you can afford to retire you have to take into account your age, your life expectancy, your current retirement investments, and the lifestyle you expect to have once you retire.
These questions are better addressed with a professional investment advisor. In the meantime, you can estimate the amount you'll need to retire using online calculators or by applying the 25 times rule of thumb. This rule, which is more of a guideline, suggests that you need to save 25 times your annual expenses to retire. This rule does not take into consideration additional income sources you may have, such as income properties, annuities, social security or other investments. But you can easily add your additional income sources and subtract them from the total amount you are supposed to have saved for your retirement. It also does not take into consideration longer life expectancies or if you will need more specialized health care in the future.
Some critics of this rule point out that it's a bit unrealistic because it assumes that the person will earn about 7 percent of annualized returns over the next few decades. So, they caution people to consider a more conservative approach to retirement like the 33 times rule of thumb. This rule has you multiply by 33 your desired annual expenses for retirement. And very important to know, you should adjust for inflation every year.
If you do a quick math and you believe that you are not where you want to be yet on your retirement plan, actively find a strategy to get there. Taking into considerations your specific situation, your age, marital status, your financial situation and more, an expert can help you figure out a solution tailored to your needs. Sometimes, you can reduce your expected living expenses or delay retirement, but other times more specific actions are needed. Don't delay and start planning for your golden age today.
Sincerely,
Bruce McClary, Vice President of Communications
Bruce McClary is the Vice President of Communications for the National Foundation for Credit Counseling® (NFCC®). Based in Washington, D.C., he provides marketing and media relations support for the NFCC and its member agencies serving all 50 states and Puerto Rico. Bruce is considered a subject matter expert and interfaces with the national media, serving as a primary representative for the organization. He has been a featured financial expert for the nation's top news outlets, including USA Today, MSNBC, NBC News, The New York Times, the Wall Street Journal, CNN, MarketWatch, Fox Business, and hundreds of local media outlets from coast to coast.
*Some questions have been shortened and/or altered for publication purposes while others have been published as is.
/