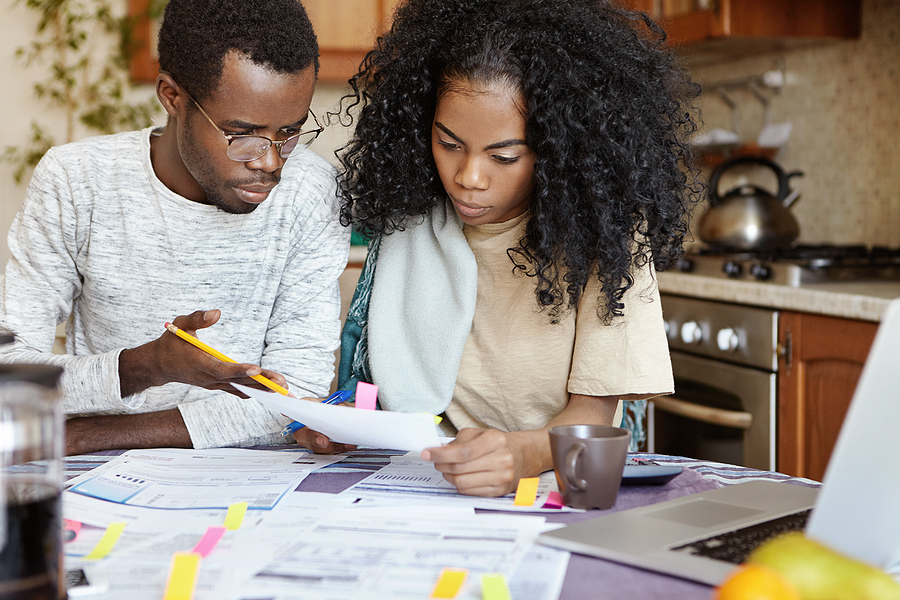 The NFCC often receives readers questions asking us what they should do in their money situation. We pick some to share that others could be asking themselves and hope to help many in sharing these answers. If you have a question, Ask an Expert.
This week's question: Do I have to do anything for my delinquent accounts to fall off when they reach the 7-year mark on my credit report?
The road to rebuilding your credit is usually a long one and it demands discipline, perseverance, and patience. And I bet that you've been eagerly waiting for your two derogative accounts to fall off. Like your lawyer told you, negative information such as foreclosures and charge-off accounts remain on your credit reports for seven years from the date of the first missed payment. After this cycle is completed, they will automatically fall off.
Review your credit reports
You should, however, verify that both accounts are deleted on their corresponding dates. To review your credit reports, get a copy from each of the three main credit bureaus, Equifax, Experian, and TransUnion. You can get free copies from each credit bureau every 12 months from AnnualCreditReport.com. And now, due to COVID-19, the credit bureaus are providing U.S. customers free weekly credit reports through April 20, 2021.
If your old accounts are not removed, you need to file a dispute to update your credit reports. Note that you should always review all three reports because they don't share information among them, and it's possible to find a mistake in one report and not on the others.
File a dispute if necessary
Filing a dispute with the credit bureaus is a relatively straightforward process. You can file through U.S. mail, phone, or online. Once the credit bureaus receive a dispute, by law, they have 30 days to resolve your issue and send you a written response about their determination. During the pandemic, however, the credit bureaus have indicated that disputes may take longer to process because of higher demand.
What to know about charge-offs
As we already mentioned, your charged-off second mortgage will also fall off your reports once its seven-year cycle ends. If it still shows the amount owed and you, in fact, owe it, it means that it remains unpaid. When you have two mortgages on a property and stop making payments, there is a priority to how lenders get paid back. The first mortgage is the mortgage that gets recorded first, and it's the one that takes priority over your property during a foreclosure. So, if the value of your foreclosed home was only enough to pay off your first mortgage, there won't be any collateral left to pay for your second mortgage, remaining unpaid.
If you still owe the debt, the lender could still attempt to collect payment from you and take you to court. But, just as negative accounts don't remain on your credit forever, lenders have a specific timeframe to legally sue you.
Know the statute of limitations in your state
The period of time lenders have to sue you is called the statute of limitations. The statute of limitations is a different concept than how long items remain on your credit reports. It also varies by state and type of debt. So, to know where you stand, consult an attorney or call your state attorney general's office to get the right information for your state.
In some states, contacting a lender about a charged-off account to reduce the balance may reset the clock on that debt and renew the statute of limitations. So, consider the pros and cons of contacting the lender now and what it could mean for you. If the statute of limitations has expired, the lender cannot legally force you to pay. Still, your moral obligation to repay the debt remains.
Since you've been so patient already, I recommend just waiting for the negative accounts to fall off your credit reports. Review your reports to verify they've been deleted and file disputes if necessary. A short time after, you should see a much-awaited improvement in your scores. Keep it up!
/