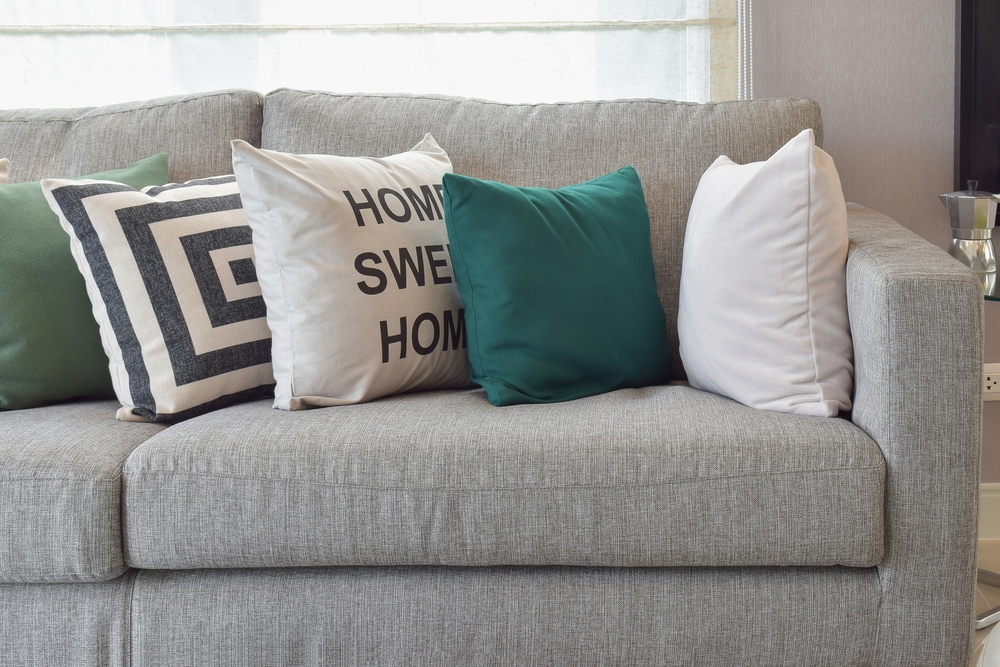 A new house is exciting, but transforming it into the home of your dreams can get expensive. According to the National Association of Home Builders, new homeowners spend $3,094 on appliances and $3,778 on furnishings just in the first year.
Don't have that many Benjamins left? Here's the trick: Take inspiration from your dreams and use it to track down cheaper alternatives. Need a little help? These six tips can help you create a cozy nest on a budget.
1.       Make a budget and stick to it
Home furnishings are an emotional purchase, and arming yourself with a budget before you start shopping can help nip those impulsive purchases in the bud. Do the math before using a credit card. How much will that $3,000 couch cost after you've paid interest on it for a year? Seeing the numbers up front can help put your purchases in perspective.
2.       Dream big, buy used
Yard sales, online marketplaces, and flea markets can all have vintage finds for small prices. Before you go bargain hunting, measure everything that needs furnishing and keep the dimensions with you. You might go to the flea market in search of a couch, but end up finding a great fridge at a price that makes you gasp—be the shopper who whips out a tape measure and knows if it fits.
3.       Find an alternative to your latest obsession
Did you fall in love with a lighting fixture? Feel your life won't be complete without that stone backsplash? Whatever it is you want, there is a probably a cheaper version. A quick Google search is often all you need to find a budget alternative, and chances are you'll find something that is nearly the same for a lot less.
4.       Employ some clever kitchen tricks
Does your new kitchen fail to live up to your dreams? On average, a complete kitchen remodel costs $23,403, or $150 per square foot. A few clever tricks can update the aesthetic for a lot less.
If the cabinets are functional, painting them can change the look of the room for very little money. Or, remove the cabinet doors to create modern open shelving. Sometimes, removing an entire cabinet can open up the space without sacrificing too much storage.
Changing out your cabinet hardware is a cheap and easy way to update the look and feel of your kitchen. Maximize your savings by shopping online for discontinued or sale items.
Is the sink area the problem? Changing a sink's size often requires a plumber and new counters—but switching out the faucet is easy. Just make sure you choose one that has the same number of holes as the current faucet.
5.       Take your appliances from ugly to on-trend
Did you inherit some unsightly appliances that work fine? Paint might be the way out of this dilemma. You can cover a lot of stains and dings with appliance epoxy paint.
Colored appliances are a modern way to add a little style to your kitchen. Choose any color, paint the fridge or stove in that hue, and top it with an enamel-gloss spray to protect it and make it shiny. Alternatively, blackboard paint on the fridge is a fun and quirky project that can double as a message board.
Note: If you're painting your stove, be sure to buy heat-resistant paint.
6.       Find art on your phone
Art is one of the most expensive aspects of home decorating, but leaving the walls blank can make your home feel impersonal and empty. From artsy shots of shells and flowers to cute pictures of the kids, your phone probably holds hundreds of photos that would look great hanging on your walls. Do a little editing, print them on canvas or art paper to frame, and voila!—every piece will tell a story.
Furnishing and decorating your house while staying within your budget is a wonderful feeling. Embrace your inner cheapskate and make finding everything for your home an adventure. The pride you'll feel when you're done is something you can't buy with money.
Christina Wood covers topics including money-saving advice, technology, and business. She contributes to publications like Family Circle, PC World, Better Homes and Gardens, Popular Science, This Old House Magazine, NASDAQ International, Working Woman, Discovery, Greatschools.org, Jaguar Magazine, and JeanKnowsCars.com. She covers money-saving and shopping tips for Groupon. You can find savings on home furnishings and more on Groupon's JCPenney page
/