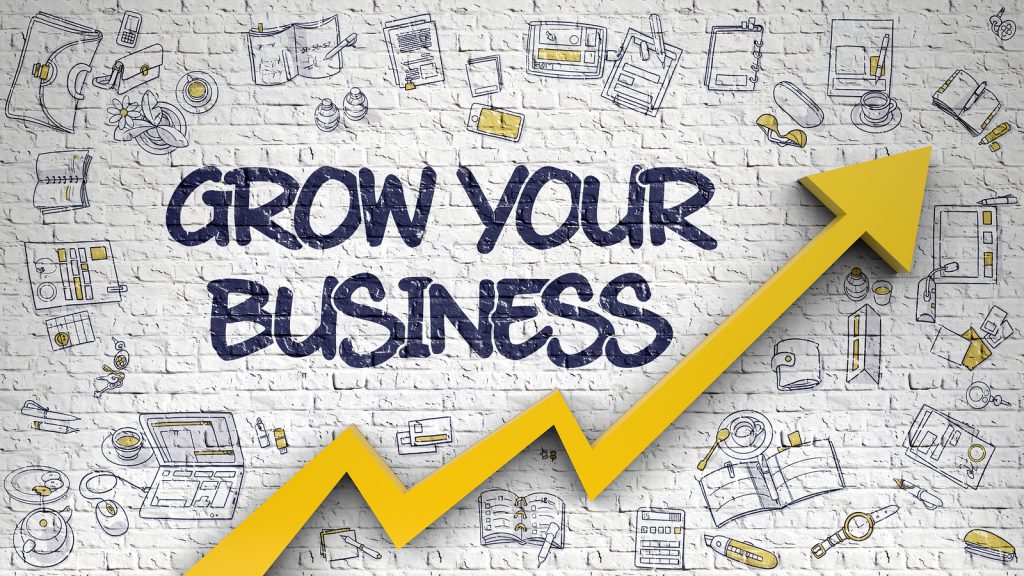 Tax season means that if you haven't filed yet, it's time to get to it and calculate your potential refund from the IRS. If you have already filed and are awaiting said refund, you're probably spending some time dreaming about the things you could do with it.
Sure, you can take a vacation, put money into an emergency fund, or buy something you've had your eye on. These are all worthwhile things to do. However, if you have a company or side hustle, a tax refund is a great opportunity to expand your business. Here are five business-minded ways you can put that money to good use.
1. Invest in new hardware and software
If you were to take a look around your office space, what would you find? Does your aged computer monitor still take up half the desk? Or maybe your printer is the same one you used in college? If your equipment is either extinct or is living well beyond retirement age, take that refund and give yourself a hardware makeover.
Next, take a look at your software. Now is a good time to replace any old software you've been running. Most new computers and other devices come with great apps and other productivity tools, so be sure not to neglect your software after you invest in new hardware.
If you're handling personal data, you want to be sure your security efforts are up to current standards, or you can find yourself in big trouble in the event of a data breach or loss. This means you'll need better equipment and software. Cybercriminals actively exploit small businesses because they are easier targets. According to statistics, 43 percent  (a huge percentage!) of cyber attacks are aimed at smaller enterprises. Furthermore, 60 percent of those victimized go out of business within six months. Don't become a statistic. Upgrade your business' hardware and software.
2. Expand your brand presence
Take that refund and use it to bring yourself better brand exposure. You can do this both physically and digitally. Invest some time and money in building your email lists and online presence, and establishing a stronger local existence — then see what a difference your efforts make.
Build a better website
Still running an ancient Blogger website or first-generation WordPress blog? Create an innovative new website or upgrade your old one to have it ready when the new decade arrives: 2020 is around the corner! According to statistics, 40 percent of visitors will bounce off a page that takes more than three seconds to load, so do some testing to see if your site makes the grade. If you aren't tech-savvy enough to handle a revamp, or your refund will only go so far, consider hiring a college student majoring in graphic design to build or improve your website. Many will appreciate the addition to their resumé.
Expand your industry presence
Expand your local presence by attending conferences, trade shows, or expositions to bring more exposure to your company's products or services. Prepare for a trade show by buying a table and having some shiny new marketing materials printed — think business cards, brochures, and posters.
Grow your online presence
Expand your marketing efforts on social media or use your refund to hire someone else to do this for you if you're short on time or resources. Every marker out there shows that an expanded social media presence results in expanded traffic for a small business, whether the metrics measure website hits, ad response, or sales numbers.
3. Invest in yourself
You are the face of your company, making it a worthwhile investment to spend some (or all!) of that refund on yourself. You can boost your credentials to give yourself a more prominent presence in your industry or think toward the future with retirement initiatives.
Upgrade your skills by taking an industry-related course, either credit or non-credit through continuing education. You can do this online or offline as your schedule allows.

If you're in an industry where certifications are an asset, why not pursue a few more credentials to add to your resume or

pursue a professional license

that would be beneficial to your company?

Start a retirement fund or add some money to an existing one. Being in business for yourself means there isn't anyone else to sponsor or contribute to your retirement, so consider adding to your nest egg.
4. Grow your inventory
The more inventory you're able to keep on hand, the more customers you'll be able to satisfy at any given time. If you boost your inventory, you'll run into fewer instances of back orders or delays in providing good customer service. If you're running your small business or side hustle from home and are limited in space, you can rent a storage unit for a reasonable price to hold your new stock of inventory.
5. Build a product prototype
If you've been thinking about expanding your business to include new offerings, why not use some of that refund to build a prototype of the item you've been envisioning? Once you have something tangible to show, you can turn to crowdsourcing sites such as Kickstarter or GoFundMe to solicit consumer feedback or interest and raise any additional capital you need.
If you already own a business, or even if you've been thinking about becoming an entrepreneur, using a tax refund toward starting or growing a business is a great investment. Combine your savvy and passion with a little cash, and reap the professional and financial rewards!
About the Author:  Laura Gayle is a full-time blogger who has ghostwritten more than 350 articles for major software companies, tech startups, and online retailers. Founder of www.BusinessWomanGuide.org, she created her site to be a trusted resource for women trying to start or grow businesses on their own terms. She has written about everything from crowdfunding and inventory management to product launches, cybersecurity trends, web analytics, and innovations in digital marketing.
/