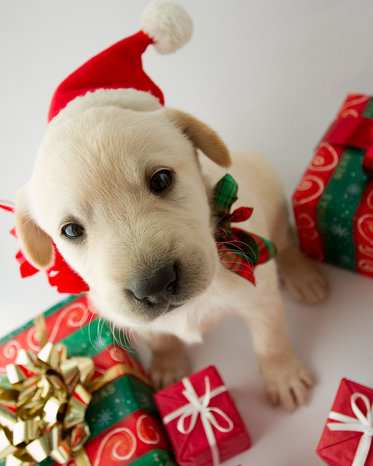 Consumers are expected to spend an average of $1,047.83 on holiday shopping this season, which represents a 4 percent increase over what individuals expected to spend in 2018. Once the gifts are unwrapped and put to use by their new owners, some of the recipients may be in for serious sticker shock when the cost of maintaining their new possessions begins to add up. The National Foundation for Credit Counseling© (NFCC©) has identified some popular gifts that are often too expensive to maintain.
Whether giving or receiving, here are some high maintenance gifts to consider avoiding this year:
Mobile Phones 
While the iPhone 11 or the Samsung Galaxy 10 may be on everyone's wish list, but the purchase price is only the beginning when it comes to the full cost of owning one of these devices. The average monthly cellphone can top $100 depending on the carrier and data plan. These packages often bundle phone calls, texting and data. Accessorizing a new phone is also an expensive proposition. Items like cases, chargers, hands-free headsets and batteries are often sold separately. Some phones come with service contracts that are very expensive to modify or cancel, and can also come with many hidden costs for roaming and data overages.
Cars and Boats 
If there's a gift waiting in the driveway, be sure there is room next to it for the truckload of bills that will come along soon. In most communities, cars and boats are subject to personal property taxes. They also require insurance coverage, fuel and maintenance. A study by the Automobile Association of America (AAA) reported that the average cost of operating a sedan in the United States was $8,698 per year. For those maintaining a boat, the annual costs can be well beyond that.
Pets
There's nothing quite like the joy of giving or receiving a new pet for the holidays. Pets can be valued members of the family that will soak up attention and show affection to their owners. Pets do require a consistently high level of care and commitment from their owners, and much of that comes at a cost. Some reports list the total first-year cost of owning a dog or cat above $1000. Unless prepared emotionally and financially, it is better not to bring a new pet into the household.
Gift Cards 
It is very easy to reach for a gift card in the kiosk and quickly check off the people on the Christmas gift list, but the gift of green that they will be receiving could help lead them into the red. This is especially true for cards that charge high fees when activating, reloading, checking balances and calling customer service. If receiving a card bogged down with high fees, the best strategy is to use it until the balance is gone and discard it afterward.
The NFCC encourages everyone to learn more about the maintenance cost of the gifts they give and those that are received. If a gift is too costly to keep, look for ways to sell it to someone else or exchange it for one that is more affordable.
/